Activity Flooring
Maintenance

Behind every good school games space, there needs to be regular activity flooring maintenance. With Multisport synthetic turf surfaces, the facility needs to be kept clean and well looked after all year round. This is essential to having a good quality recreational area which kids can enjoy. Whether it's being used for playgrounds with PS15 games markings, or any other facility then you must keep it well maintained. This ensures that you get the most out of it all year round. Also, you need to make sure that you can keep the flooring clean of litter or anything else that could fall and obstruct the surface.
Activity Surfacing Repairs
If dirt and debris do fall onto the area, they could cause it to become damaged. As a result of this, some repairs might be needed. We can complete these repairs to a high standard so that your school's games space is back to top performance quality. If the synthetic carpet on your multi-activity space has sustained any damage, make sure you contact us through our quick form today and we'll give you a price to complete the repairs. Our team will also be able to offer professional advice on how you can look after the surface yourself. This should ensure you keep good performance qualities for as long as possible.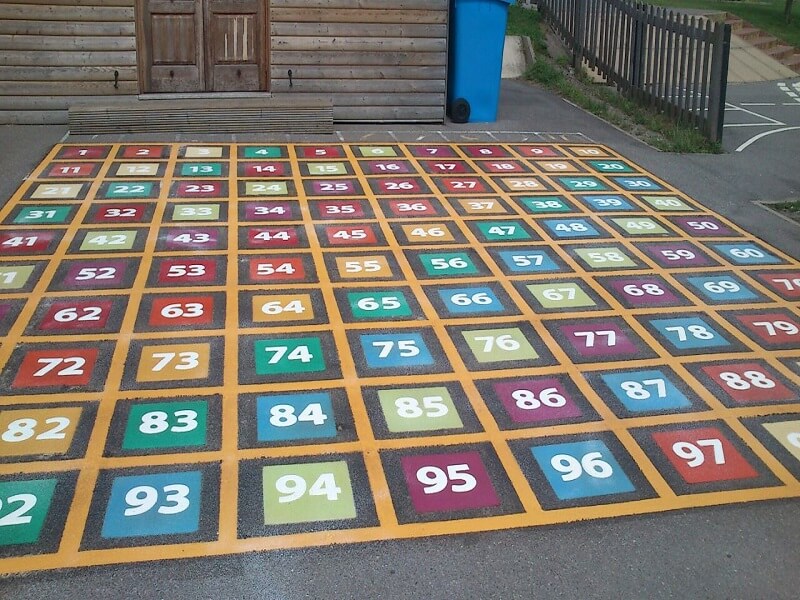 You should carry out frequent maintenance checks to ensure that the area is safe for use. Checks can include assessing the surface to look for any issues like rips in the synthetic carpet or contaminants like moss growing through it.
We will be able to help with fixing these problems by completing a small seam repair or applying chemical moss and algae treatments to get rid of the weeds and prevent them from growing back. This should improve the playing qualities and make sure your multi-activity surface is suitable for kids to use all year round. If you see any damage, you should carry out activity surfacing repairs straight away to ensure no further issues develop.
If you require more information regarding the maintenance that is required for multi-activity flooring, please make certain you complete the contact form provided on this page and we will get back to you with details on what you can do to keep your surface in the best possible condition.
Costs of Maintaining Activity Flooring
Depending on the severity of your problem the costs of maintaining activity flooring will vary. We have to consider a number of factors with regards to the specification of work, the nature of any damage, your location and the area size of the activity surfacing. On average the time to fix your synthetic games flooring shall be two to three days. We will include the workers' travel and accommodation in the cost. After the activity flooring maintenance has been completed, the durability shall be greatly increased and we ensure that it will be safe for use once again.
The best way of preventing any damage to your synthetic turf carpet is to have a proactive cleaning plan. This should involve regularly brushing the surface to remove dirt and redistribute the sand infill throughout the whole area. You should carry out deep cleans on a regular basis to thoroughly clean through the infill. This should stop any debris from getting stuck and causing drainage problems. However, if your games space area does sustain damage we offer services to repair the issue and make the facility safe for use again. For more information on maintenance of other types of play-area surfaces, visit this page – https://www.softsurfaces.co.uk/play-area-maintenance/.
If you need more information on the costs of maintaining activity flooring, contact us today by filling in our enquiry form. We offer help with how to clean and maintain the area yourself. We'll also give a price for any maintenance you'd like us to carry out.
Activity Surface Cleaning
Cleaning is the most important part of the maintenance process to prevent damage. It is great for maintaining the porous qualities of the facility. Our team can provide activity surface cleaning at a cost-effective price to a top standard. We will carry out deep cleaning of multi-activity surfaces and we may also complete rejuvenation services if necessary.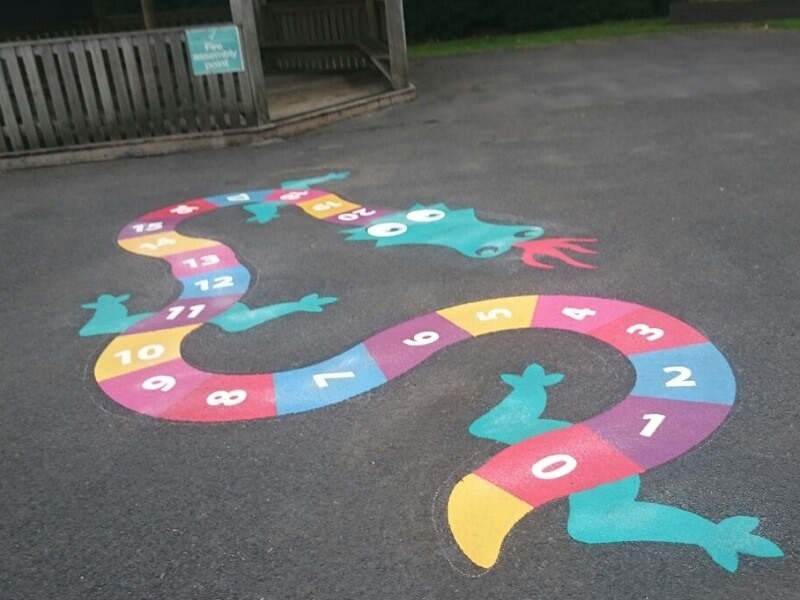 Rejuvenation of activity surfaces includes extracting the dirty infill and either cleaning it or replacing it with a new infill. The rejuvenation process will help to improve the porous qualities of the area. This work can also help to extend the lifespan of your facility. If you've got any questions regarding rejuvenation and cleaning multi-activity surfaces, please do not hesitate to get in touch and speak to us now using the contact form.
Get In Touch
We carry out various cleaning and maintenance projects for different facilities around the UK. Our team regularly work in schools and at local sports clubs to keep these surfaces in top condition. If you have any questions regarding activity flooring maintenance, just ask us using the enquiry form provided. Our team will be happy to offer you additional details about the services we can complete. We'll also give advice on what you can do to maintain your facility.
Get expert advice,
today call us on
Get a FREE quote from our award winning team