AGP, STP, ATP Long Pile
Artificial Grass Pitches

AGP, STP, ATP Long Pile Artificial Grass Pitches are abbreviated terms used and basically stand for artificial grass pitch, synthetic turf pitch and artificial turf pitches. These type of pitches are an all-weather surface that unlike natural grass should never get cancelled for being waterlogged or standing water.
The long pile artificial grass is installed into multi use games areas, MUGAs and all-weather pitches that is designed for football, soccer, rugby union and rugby league. The governing bodies set out parameters the playing performance needs to meet with FIFA 2*, FIFA 1* and FIFA One Star equivalent IATS being the main accreditations for football and for rugby RFU, RFL and IRB governing bodies.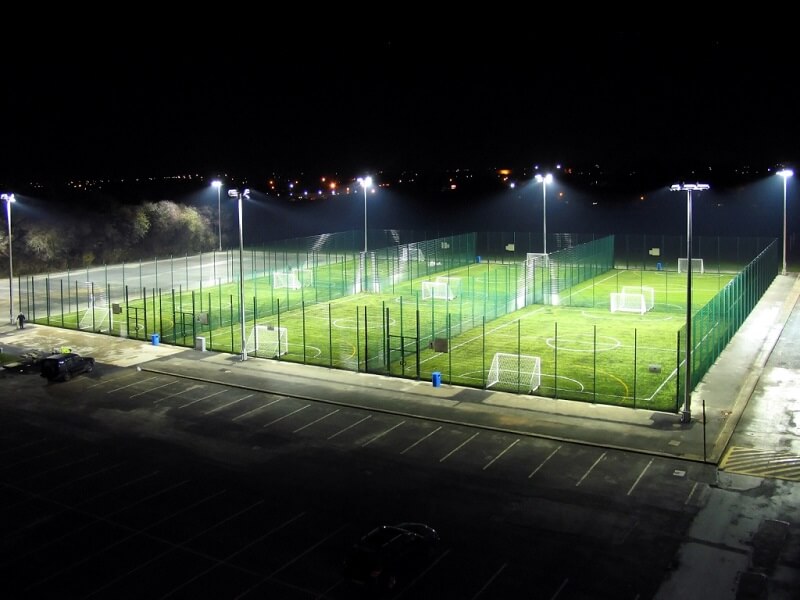 The longer piled artificial grass carpet is infilled with silica sand to the bottom of the pile which might differ from 40mm depth, 50mm depth or 60mm pile height and the sand infill is to support the yarn and keep it upright. On top of the sand infill a rubber granule is installed which gives the surface performance of the pitch.
If you would like quotations, costings or pricing on this type of artificial grass please call 01625 445760 or visit our website which will show blogs of the IATS international artificial turf standards synthetic carpet specification.
Get expert advice,
today call us on
Get a FREE quote from our award winning team