Artificial Grass
Enquiry Process

It is important to have a straightforward artificial grass enquiry process because when clients ask for information, they should receive it as soon as possible and everyone should be able to understand it.
We receive most of our fake turf enquiries through an email via our contact form, this is because customers can go onto our website and fill out the application form which is then sent straight over to our artificial turf sales team. As we have been in the industry for many years, we found that having a quick box to fill out is a much more efficient than everyone phoning us. This is due to the fact that we need clients to send all of their information over to us on an email anyway.
When we receive a filled in application form from someone looking for artificial grass leisure surfacing, the team will ask for images of the existing area, this allows them to check the current condition. They also need to know the size and dimensions of the area so that they can start getting a quote ready.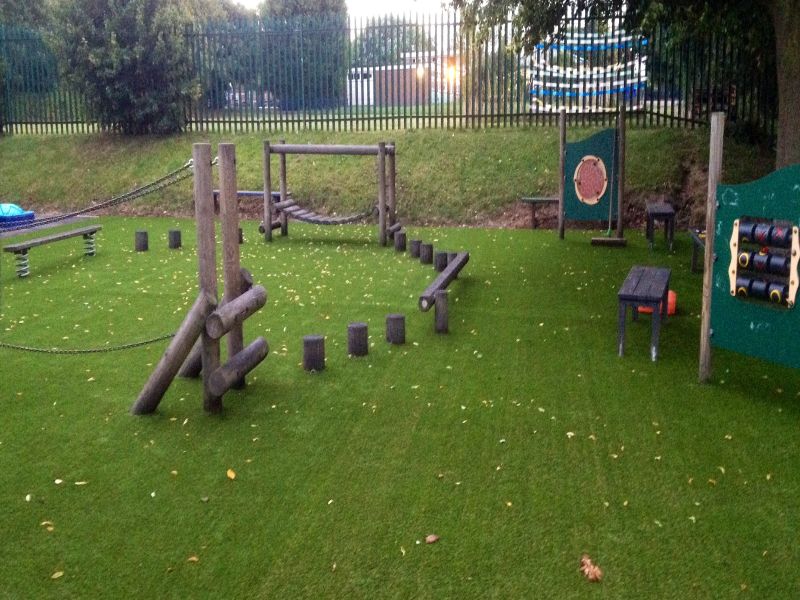 Many people think that a site visit is needed but our artificial grass enquiry process is much simpler than that. At an enquiry stage, site visits are not needed because we are able to see everything that we would from the images and measurements which the clients send over. Small businesses might go out to every enquiry that they receive but we are a specialist surfacing organisation and have found a more cost effective approach for our customers.
If you are thinking about having artificial grass installed in your garden, then what are you waiting for? Fill out the application form on our website and a member of our team will get in touch with you soon.
Premium Leisure Turf Enquiries
When all of the information is gathered for your synthetic grass surfacing project, our team will get an informative quote sent right over to you and this is how we deal with our premium leisure turf enquiries. We think is important to make detailed quotations so that our clients have all of the information that they could need, we include the quantities, depths and process to make our quote really clear.
Premium leisure turf enquires should not be confusing, customers might think our process seems too easy but once they have done it we have had great references about it. We are artificial grass experts and have a lot of experience and knowledge from carrying out multiple projects nationwide across the UK. Find out more about how artificial grass is installed if you are interested in having this surfacing.
Artificial turf is a great alternative to natural grass because it is porous and requires a low amount of maintenance. This lets you spend more time enjoying your surface and less time maintaining it. For more advice on the artificial grass enquiry process or to get a quote for a synthetic turf surface, please fill out the contact form and you will be a step closer to getting a premium surface which looks great and can be used all year round.
Get expert advice,
today call us on
Get a FREE quote from our award winning team