Domestic MUGA Construction
Specialists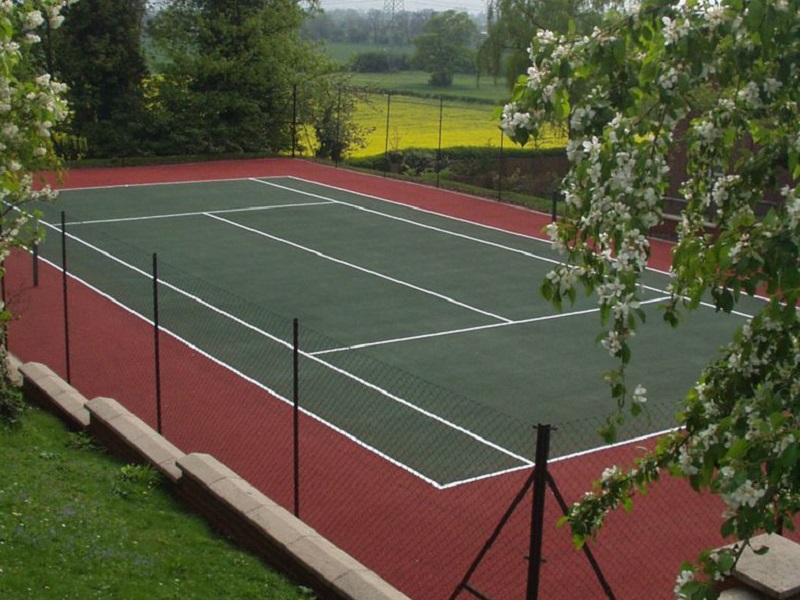 Soft Surfaces Ltd are specialist groundwork and surfacing contractors who specialise in the sports sector constructing sports courts / multi use games areas for residential and domestic clients in gardens.
Domestic MUGA Surfacing
We have taken on many domestic MUGA construction projects installing different types of sporting facilities which can be used for a variety of sports including tennis, hockey, netball and football. These recreational sports surfaces provide high quality safety and performance characteristics to give a professional feel to the game, whilst keeping an enjoyable sports experience for a family using the facility at home. MUGA or multi use games areas also have specialist surfacing which is used for a multitude of sports. Groundworks for domestic MUGA construction can include designs / specifications, edging detail, sub base construction, fencing and the sports surfacing. These sporting systems can be installed in most area sizes / dimensions which mean that there are no set costings or prices for the groundwork sector and it also means that the specification and construction of the ball court can be changed to suit the individual project. Soft Surfaces Ltd have constructed many of these sports surfaces including Porous Macadam, 3G synthetic grass and Polymeric EPDM rubber.
Please call us on 01625 44760 to discuss your project requirements including quotations and funding advice. You can also visit our website for further information on the costs to construct one of these areas and having a dual use for sports like football, basketball, netball and tennis it is a perfect ball court for residential and domestic gardens.
Get expert advice,
today call us on
Get a FREE quote from our award winning team