Multi Use Games Area
Rejuvenation Maintenance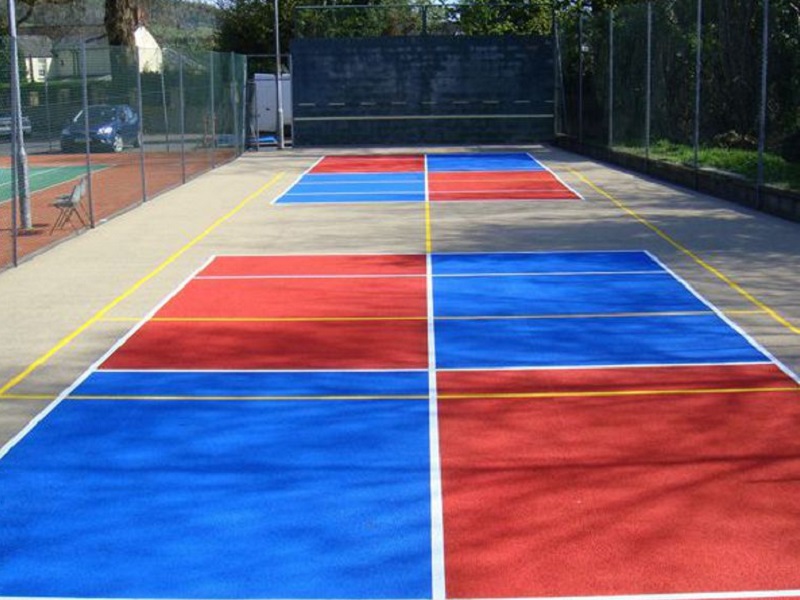 Multi Use Games Areas are sports facilities that are often in places like schools, playgrounds and sports clubs and these surfaces often need vital rejuvenation and renovation. This renovation work can come in many forms as there are a number of different surfaces available. There are also a number of different MUGA maintenance techniques that we can use.
Most of the sports pitches can suffer from algal squidge, moss, mud and general dirt and grime. This can then cause the surface to have poor drainage which leads to surface flooding.
Rejuvenation of MUGA Pitches
A common type of sports surface for a ball court / kickabout court is the 3G football pitch all weather synthetic Astroturf flooring. People refer to this type of surfacing as an STP or ATP, depending on the area size and dimension of the MUGA. This type of surface often is sand dressed which means that the sand can fill up to 70% of the pile height of the carpet, although sand filled is also available.
When the sand suffers contamination, we can revitalise it through the extraction / replacement of the sand. This means we can then replace the sand to give better drainage and less risk of flooding. When new sand has been installed onto the MUGA surface, the astroturf game lines can also be replaced and renovated
Sports like Football, Hockey and Tennis are all common sports on MUGA surfaces like Astro turf, Polymeric and Asphalt Macadam.
The EPDM Polymeric surfacing consists of recycled rubber chippings that we mix with a binder and install as a sports surface.
The Asphalt Tar macadam surface is a very hard wearing surface that is very common as a long term, low maintenance option.
More Maintenance Options
Along with multi use games area rejuvenation maintenance there are other ways you can keep the facility in great condition. Other options on these surfaces include new anti slip coatings, patch & perimeter repairs and surface cleaning.
Have a look at the video below to see our team completing a rejuvenation for a football pitch. The surface was holding water and had become unsafe to play on. The final result is a pitch that looks as good as new and can now be enjoyed by players.
You can carry out regular brushing and general cleaning yourself to help prevent any major damage. If the area does sustain damage or become flooded, we can apply more rigorous methods to get it back in shape.
Contact Us
Get in touch with our team today to find out more about MUGA rejuvenation maintenance. We'd be happy to discuss this and offer more information on the process. One of our experts can give you a price for the work which will suit your budget. Just fill in the contact form on this page and we'll get back to you.
Get expert advice,
today call us on
Get a FREE quote from our award winning team