National Storytelling Week 2020
1st to 8th of February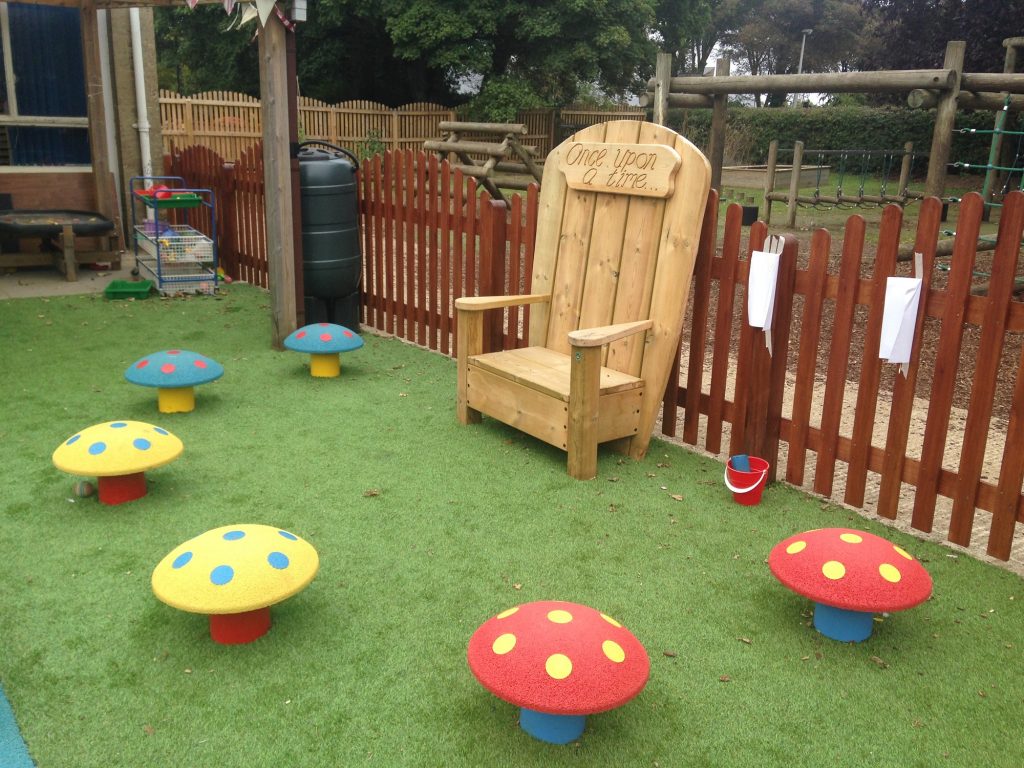 National Storytelling Week 2020 is coming from the 1st to the 8th of February! Get ready to celebrate at your school or nursery with loads of fun activities.
What is Storytelling Week?
Every year, National Storytelling Week takes place across the UK in schools, museums, theatres, hospitals and more. It's all about enjoying the magic of stories and getting more people into reading. It is organised by the Society for Storytelling and involves a number of different events.
Children of all ages can take part, and there are plenty of fun things to do to celebrate. Many schools like to run activities and games or even encourage kids to dress up as their favourite story characters. Some also invite a professional storyteller into school to read fairytales and fables.
How Does Telling Stories Benefit Children?
Making up and telling stories has many benefits for children, from Early Years all the way up to secondary school. It can be seen as a form of imaginative play where kids can come up with their own ideas.
Many primary school pupils enjoy the feeling of creating an imaginary world with their own characters. It's a way to express their ideas and be creative while making something that others can enjoy too.
This can also be a fun way to get kids into reading and writing in their spare time. They are fully in control of the story and can let their imaginations run away.
These activities help improve literacy skills by encouraging children to describe scenes, make up characters and create a structure for their ideas. They can then practise reading their friends' stories as well as listening to those being read by a teacher.
It's also a great way for pupils to develop their social skills by working with others. They may even decide to act out the stories they write on the playground. This means they are sharing ideas and learning to listen to each other.
Storytelling Ideas for the Playground
There are so many ways to bring storytelling to your school or nursery playground. Some can be extremely simple without the need for a lot of equipment. Here are just a few of our storytelling ideas for the playground:
Create a storytelling area in the playground with seating – This can include a large chair for the teacher or storyteller to sit on, with smaller seats for those who are listening.
Use playground designs with colourful patterns, characters and letters – Children can use these to inspire their own stories when playing outside.
Set up a sheltered area or canopy – This can be a place where children go to read or write their own stories. They could also double as part of the scenery, as a house or castle within the story.
Playground equipment like towers or boats – These can be added to the play area along with colourful surfacing to create an exciting outdoor environment.
These are just a few ways that you can make your play area a little bit more exciting and creative. It doesn't have to be a big change, small things can have just as much of an impact.
Encouraging Storytelling in Schools
It can be difficult to make the time to sit down and read with children, whether it's your own kids or pupils at your school. But it's an important part of early years and primary education.
If you are a teacher, try setting aside a certain time every couple of weeks to focus on storytelling. The whole class can take part and have fun listening to different fairy tales, or even take turns to read parts of the story.
It doesn't have to be just during one week in February, these activities can be enjoyed all year round. This is a brilliant way for kids to enjoy reading and listening in the classroom. Another event linked to reading in schools is World Book Day.
You could also design your playground with colourful shapes, letters and patterns to encourage kids to make up stories. There are plenty of simple ways to make your outdoor space a bit more exciting!
Celebrate With Your School
Don't forget to celebrate National Storytelling Week 2020 from the 1st to the 8th of February! There are so many fun events taking place across the country for schools, nurseries and more.
Feel free to contact us for more advice on playground designs and equipment for telling stories.
Get expert advice,
today call us on
Get a FREE quote from our award winning team