3G Artificial Sports Pitch
in Woking, Surrey
Multisport synthetic turf is perfect for Sports across the UK.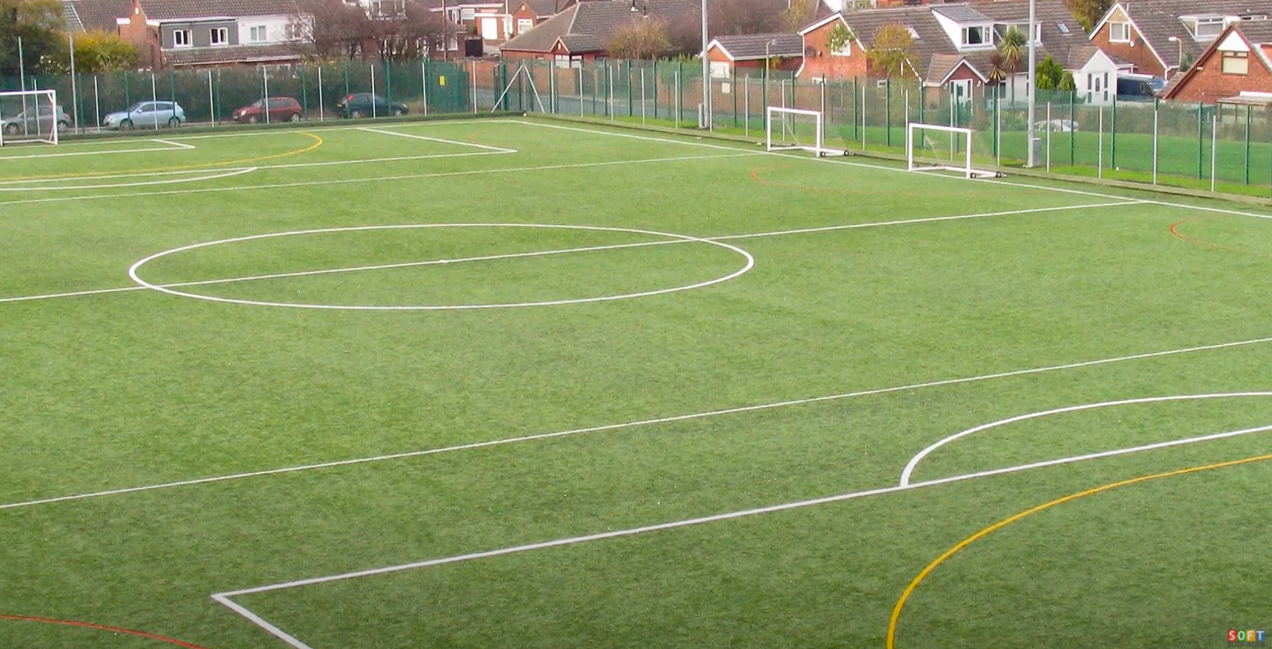 What was the specification? : Artificial Turf
What colours were used? : Green
What was the size of the job? : 103m x 60m
How long did the job take? : 10 weeks on site
3G Artificial Sports Pitch Resurfacing in Woking, Surrey
Our team installed this Synthetic sports pitch for a school in Woking, Surrey. Take a look at the video below to see the full project from start to finish and how the sports pitch turned out.
Video Transcript
Hi guys it's Dan here, and today we're going to be showing you a 3G Artificial Sports Pitch Resurfacing in Woking, Surrey.
So this job was carried out at a school, and they got in contact with us wanting a brand new sports pitch to replace their existing damaged facility.
When they gave us a ring, the school specified the want for an artificial surface capable of being used all year round that could replicate the feel of playing football on natural grass. It was then mutually agreed that the 3G flooring we offer would be well suited to their needs.
The 3G Surfaces we fit here at Soft Surfaces are a brilliant choice for outdoor sports facilities here in the United Kingdom, as first this flooring type can be used all year round due to it's synthetic grass build-up. This is perfect for countries like ours with on and off the weather.
Also, another large advantage of these 3G sports surfaces is that the maintenance needed for natural grass is removed, so the same need to trim or regularly monitor your surface is no more. This makes 3G surface ownership much easier than that of a large natural grass field.
The final benefit of the 3G we install is simply the fact that this surface type feels so brilliant to play sports such as football, rugby and more on, as a result of this flooring type replicating the playing feel of this sports brilliantly.
The 3G flooring we fit across the country is amongst the best quality in the market, and that's why it's a popular surface type for us to fit nationwide. No matter what size the job you're looking to have installed, if you are interested in 3G surfacing, please feel free to get in touch.
You can see now from these images that the job has now been completed, and looks stunning as their new sports pitch. The school were over the moon with the quality of the flooring and with the job we provided.
Although we do work nationwide, from doing plenty of jobs in the Surrey area we now rank in Google for these keyphrases:
Artificial Football Pitch in Surrey
Woking 3G Surfacing Experts
Best 4G Sports Pitch Builders Surrey
Woking Fake Turf Installation Company
Synthetic Pitch Specialists in Surrey
and more.
So thanks a lot for watching today's video guys, and to enquire today please contact us at www.softsurfaces.co.uk or simply give us a call at 01625 445 760
Contact Our Team
If you'd like some more information about wetpour rubber surfacing we can install for nurseries and schools, feel free to contact us.
We can discuss the costs and different designs we offer for these areas. Just let us know what you're looking for and we'll get back to you as soon as possible.
Get expert advice,
today call us on
Get a FREE quote from our award winning team