3g Artificial Pitch Surfacing
in Whitehall, London
We have installed 3g Artificial Pitch Resurfacing for thousands of facilities across the UK.

At Soft Surfaces, we're a specialist installer on 3G Artificial Pitch Surfacing in Whitehall, London and are able to fit this surface nationwide.
Post installation our team can offer 3G Artificial Pitch Surfacing repair services for existing 3G artificial pitches within this location, so if you have currently got a 3G Artificial Pitch Surface that needs either rejuvenating or resurfacing, be sure to get in contact with us today.
For this particular blog post, we show off one of our 3G Artificial Pitch installations carried out in Whitehall, London.
Below you can see the specific information for this install, as well as the video transcript describing the job in detail.
As always if you are interested in any of our 3G Artificial Pitch Surfacing services we offer throughout Whitehall or the entire London area, feel free to get in touch with us for a free, no obligation quote today.
3G Artificial Pitch Surfacing in Whitehall, London
What was the specification? : 60mm 3G Surfacing
What colours were used? : Standard Green
What was the size of the job? : 6800m²
How long did the job take?: 8 weeks on site
What sub base was used? : Dynamic Stone / shockpad
3G Pitch Surfacing
The video below shows the process of constructing a full-size 3G synthetic pitch suitable for football and rugby.
Video Transcript:
Hey guys, it's done here. And today I'm going to be showing you a 3g artificial sports pitch construction that we carried out in London. So as you can see previously, this large area was one big field, which the client was finding difficult to maintain and use throughout the more challenging months of the year, they contacted us regarding an artificial sports facility and we got to work.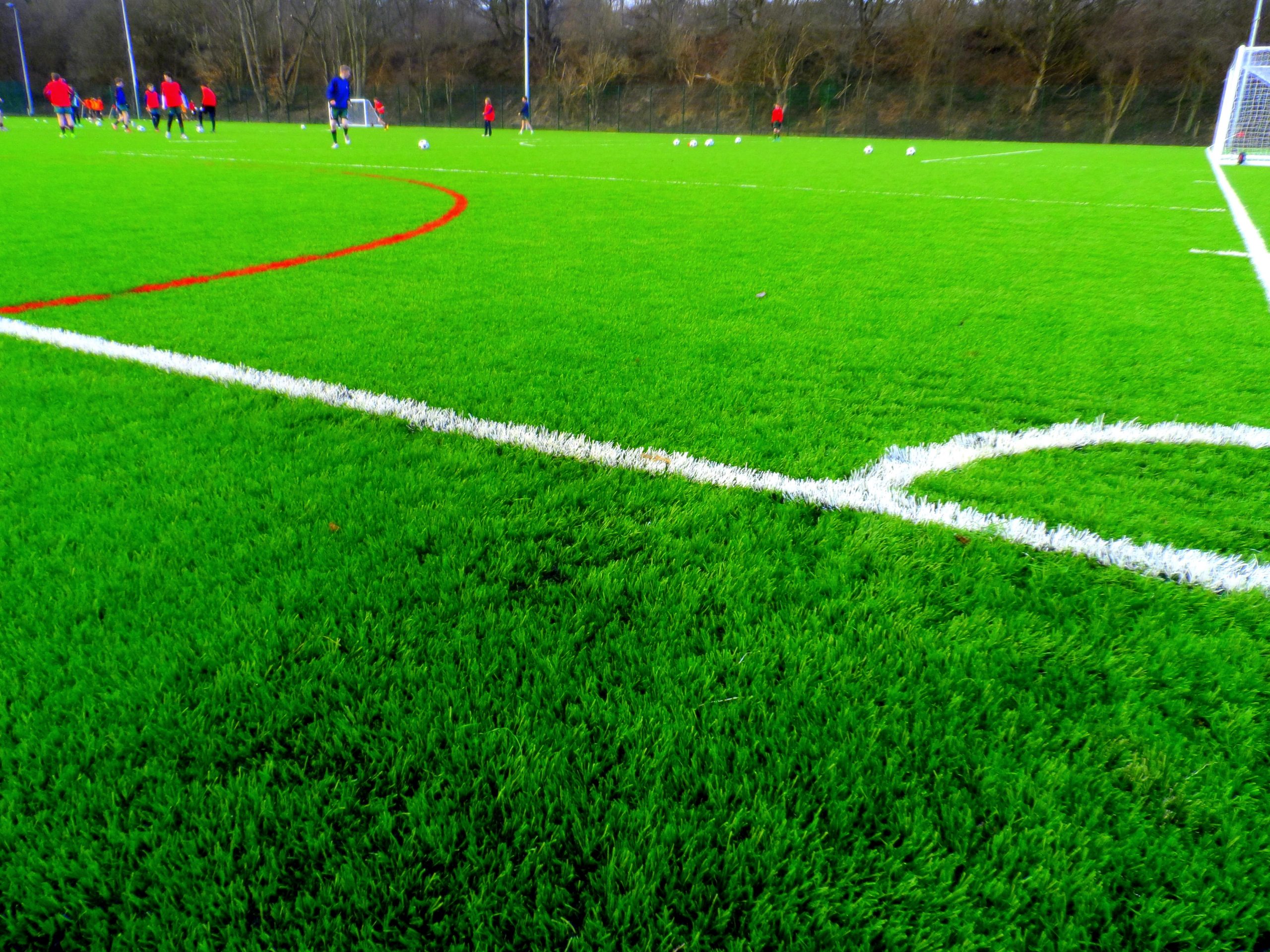 So this particular job was carried out on a flood plain, which meant that our team needed to raise the entire area up close to one meter prior to installing in order to ensure that the facility was not a flood risk. You can see us carrying this out through these photos. Once the area was safely prepared for installation, we went about fitting the 3g synthetic grass that the client specified 3g is an excellent option for sports, such as football and rugby, and is perfect for facilities that are aimed to be used all year round. As the service type requires no cutting or trimming and can withstand even the harshest conditions. We also fitted fencing and flood lighting to this facility, to which like football pitch installations, our services that we offer nationwide.
Here are some services we have over 20 years of experience carrying out these types of works up and down the country from clients such as premier league football clubs to local leisure centres. There really is no job too big or too small for us. So as you can see now from the final photos, the job has been completed and the client was simply blown away with the quality of the facility and how much it transformed their entire playing area.
They were over the moon with the fact that games can now continue in the pouring rain and late at night, which was vital for them.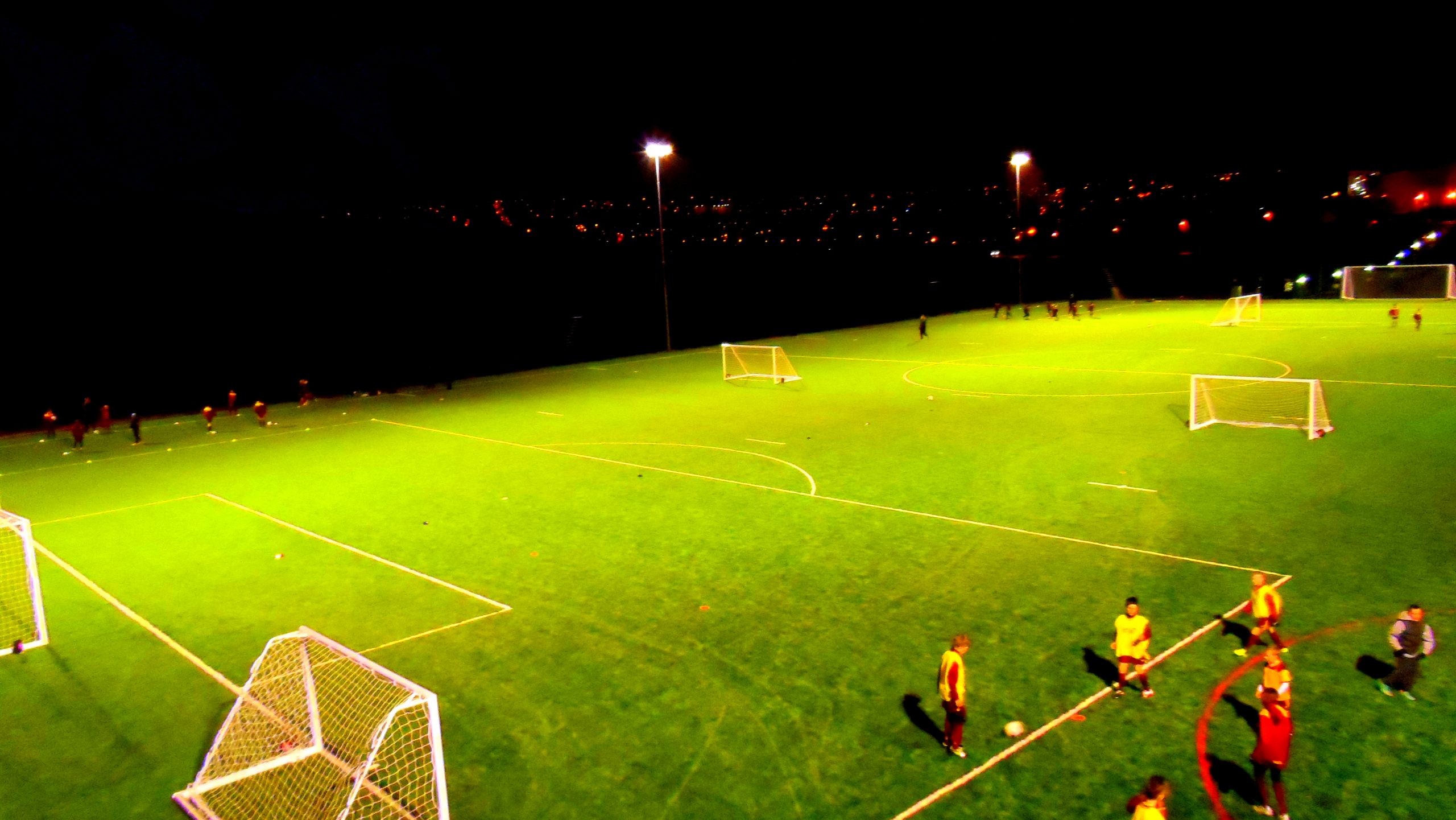 Once we do work nationwide over the years, we've carried out lots of work in the London area. And because of this, we rank in Google for the following keywords, best London sports facility, company, 4g turf installers in the UK, London, artificial grass specialists, expert sports pitch builders, UK sports, service, maintenance, London, and much more. So thanks a lot for watching guys and to contact us today regarding any of our services, please just visit https://www.softsurfaces.co.uk, or simply give us a call on 01625 445760.
Other London Areas we Install 3G Artificial Pitch Surfacing
At Soft Surfaces, we're able to install 3G Artificial Pitch Surfacing throughout the London area, including the following areas:
3G Artificial Pitch Surfacing in Barnet
3G Artificial Pitch Surfacing in Croydon
3G Artificial Pitch Surfacing in Newham
3G Artificial Pitch Surfacing in Ealing
3G Artificial Pitch Surfacing in Enfield
Contact us Today
If you would like 3G Artificial Pitch Surfacing installed in Whitehall, please make sure to speak to us using the contact form provided.
We can offer information on designs, colours and prices along with advice on preparation works and more.
Thank you for taking the time to look at our case study, any more questions, please get in contact with us today.
Get expert advice,
today call us on
Get a FREE quote from our award winning team