Artificial Grass and Rubber Mulch Surfacing
in Derby, Derbyshire
Rubber Mulch and Synthetic turf are perfect for playgrounds across the UK.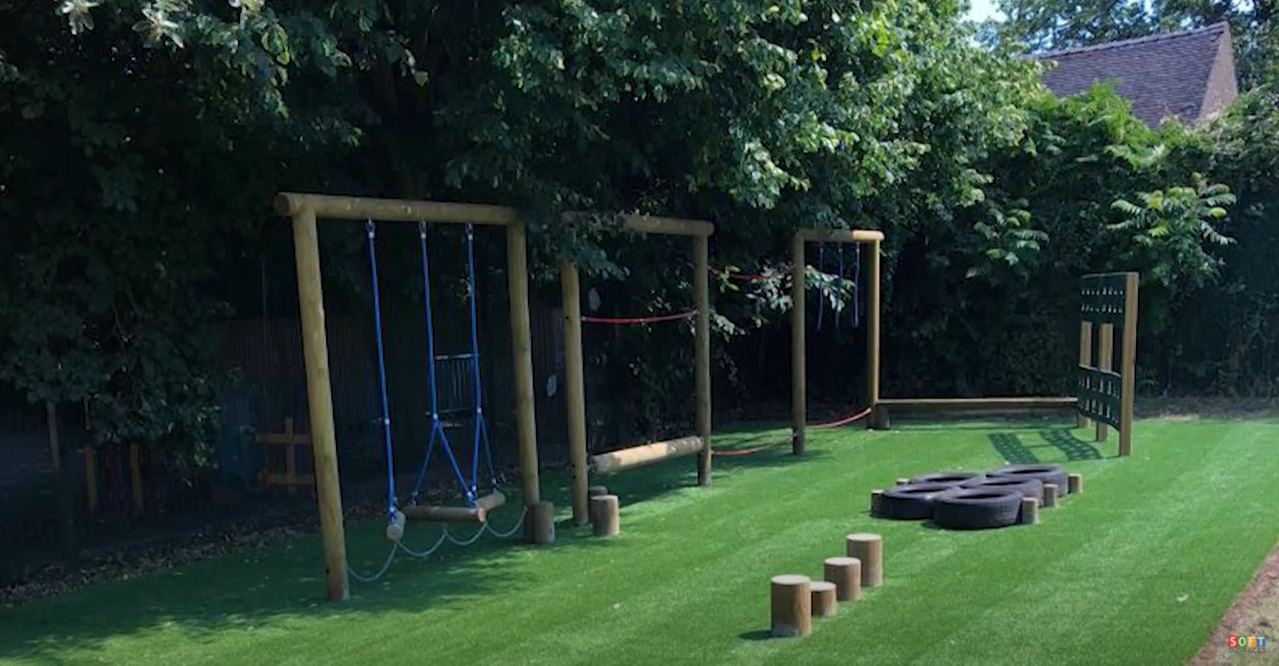 What was the specification? : Artificial Turf and Rubber Mulch
What colours were used? : Green, Red
What was the size of the job? : 80m²
How long did the job take? : 1 day on site
Artificial Grass and Rubber Mulch Surfacing in Derby
Our team installed this Fake Turf and Rubber Mulch for a playground in Derby. Take a look at the video below to see the full project from start to finish and how the playground turned out.
Video Transcript
Hi guys it's Dan here, and today we're going to be showing you an Artificial Grass and Rubber Mulch Surfacing in Derby.
This work was carried out at this play area, which wanted to have a surface fitted that would give the appearance of natural grass whilst being able to be used all year round.
They also enquired about having a surface fitted as a tree surround, again, to give a natural appearance without the traditional maintenance required.
So for their play area, we opted to fit a synthetic turf around their existing play equipment. The quality of artificial grass we install ensures that a natural look and feel remains, whilst enabling those using the facility to access it all year round, removing the need for cutting and traditional upkeep.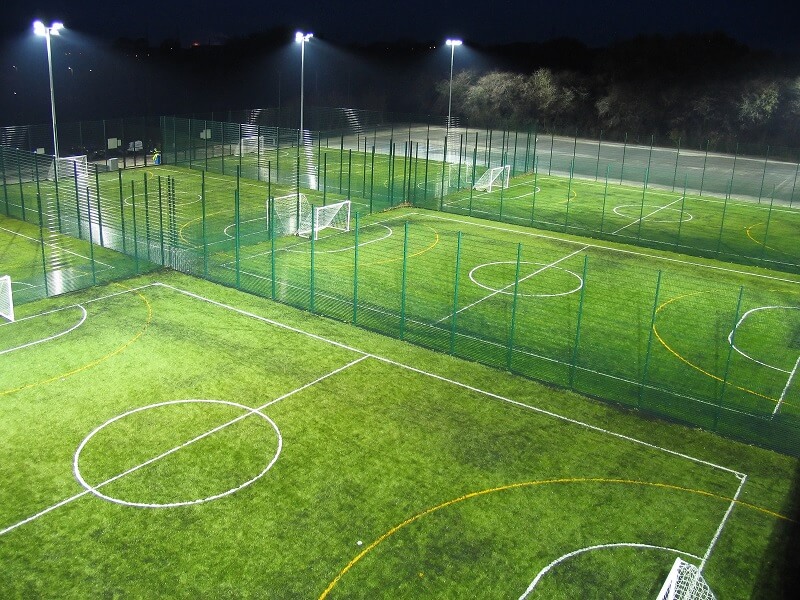 At Soft Surfaces, we've been fitting and maintaining artificial grass nationwide for over 20 years now, and we have teams scattered across the country, saving clients money in travel costs.
The other surface we fitted for the tree surrounds at this area was rubber mulch. This surface type is ideal for areas such as these as whilst it provides a natural-looking surface, it also removes the need for traditional tree surround maintenance, making life much easier for those that own the area.
Just like artificial grass, we've been fitting rubber mulch nationwide for years now, so please do get in touch if you are interested.
You can see from these images here that the works have been installed, and look tremendous. The client was extremely happy with our work.
Although we work nationwide, as we've done a lot of work in the Derby area we now rank in Google for these keywords:
Derby 3G Grass Surfacing
Rubber Mulch Flooring in Derby
Derby Fake Turf Installation Company
Specialist Rubber Mulch Surfacing Derby
Derby Artificial Surface Installer
and more.
Thanks for watching this video, and to enquire today please contact us at www.softsurfaces.co.uk or  give us a ring at 01625 445 760
Contact Our Team
If you'd like some more information about wetpour rubber surfacing we can install for nurseries and schools, feel free to contact us.
We can discuss the costs and different designs we offer for these areas. Just let us know what you're looking for and we'll get back to you as soon as possible.
Get expert advice,
today call us on
Get a FREE quote from our award winning team