EPDM Rubber Play Area Surfacing
in Leeds, West Yorkshire

What was the specification? : Wetpour rubber safety surfacing
What colours were used? : Black and Beige
What was the size of the job? : 240m²
How long did the job take?: 3 days on site
EPDM Rubber Playground Installation
Check out the video below to see our team installing an EPDM wetpour playground in Leeds, West Yorkshire.
Video Transcript
Hi guys it's Dan here, and today we're going to be showing you an EPDM Rubber Play Area Surfacing in Leeds.
So with this installation we were contacted by the owners of the playground who were looking to have a safety surface fitted that could compliment their existing area. We explained the wetpour surfacing we fit, and very soon after we were working on the job.
So wetpour surfacing is the main flooring type we fit for play areas nationwide, and is the ultimate in playground safety and design.
This surface type is made up of spongy EPDM rubber, giving it fantastic safety credentials and meeting the critical fall height standards required for playgrounds here in the United Kingdom.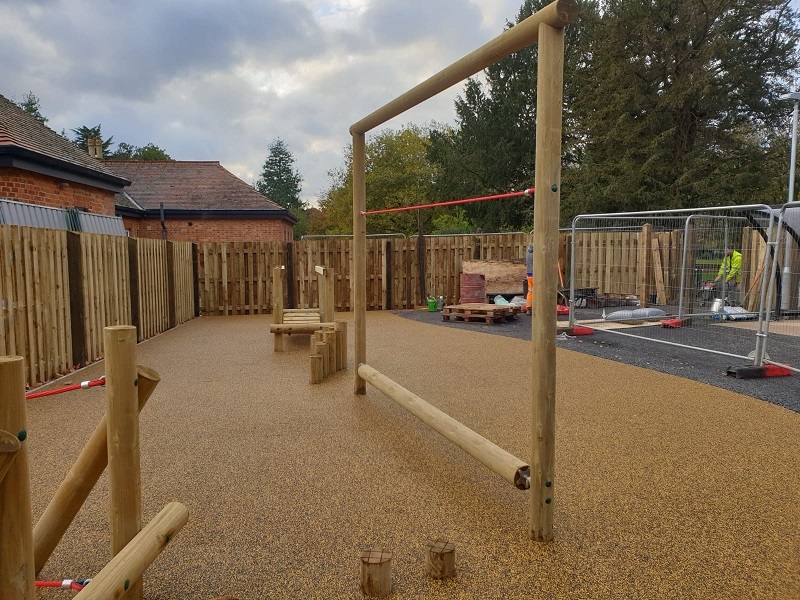 This surface isn't just extremely safe either, it's also very customisable. You can have your wetpour playground flooring fitted in almost any colour imaginable, and you can even combine those colours to create multi-coloured designs like you'll see with this job.
Not only that, but you're also able to have bespoke graphics fitted flush to the surfacing as well, and these can include things such as educational games, shapes, animals, custom logos etc. This can all be planned out thoroughly with us prior to the install.
Here at Soft Surfaces we've been fitting this play area flooring for over 2 decades now, and no matter what the size of the job, we can get it done, so please fee free to get in touch with us if you are interested.
You can see now that the full installation has been completed, and looks really great in the tan and black specification they chose. The owners were in love with their new playground, and the quality of the surfacing.
From working a lot in the Leeds area over the years, we now rank in Google for these keywords:
Leeds Playground Flooring Company
Best Play Area Surfacing in West Yorkshire
Wetpour Rubber Surface Experts Leeds
West Yorkshire Playground Builders
Leeds Safety Surface Specialists
And more.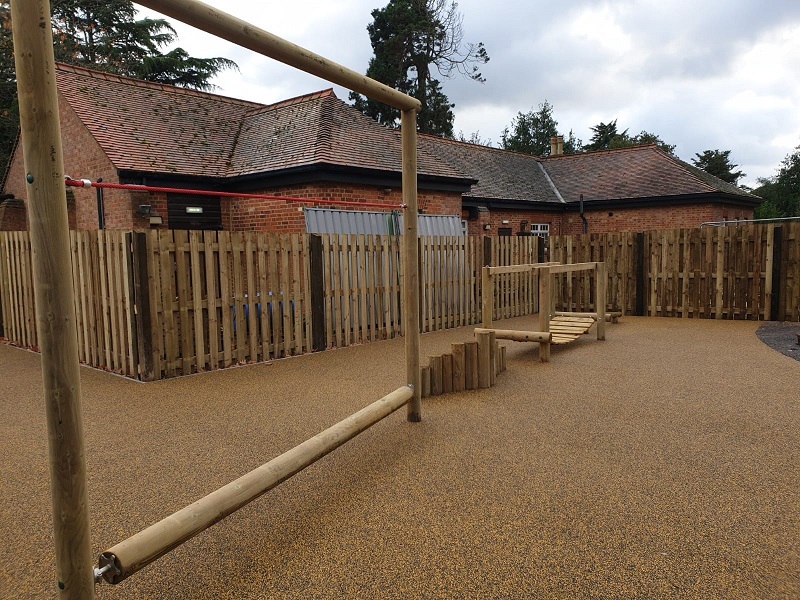 So thanks for watching this video guys, and to enquire today please contact us at www.softsurfaces.co.uk or simply give us a call at 01625 445 760. We hope to hear from you soon.
Get in Touch
You can speak to our team about wetpour rubber surfacing by contacting us through the form on this page.
We'd be happy to discuss prices and designs for these EPDM safety surfaces so don't hesitate to get in touch.
Get expert advice,
today call us on
Get a FREE quote from our award winning team