Thermoplastic Installation
in Aston, Birmingham

What was the specification? : High durability paint and thermoplastic line markings
What colours were used? : Red and blue with white and yellow line markings
What was the size of the job? : 612m²
How long did the job take?: 1 day on site
What sub base was used? : Open textured macadam
We install thermoplastic playground markings on existing surfaces to create a fun and educational area for children to enjoy. We can also install thermoplastics to create running tracks and other activities for children at a more cost effective price.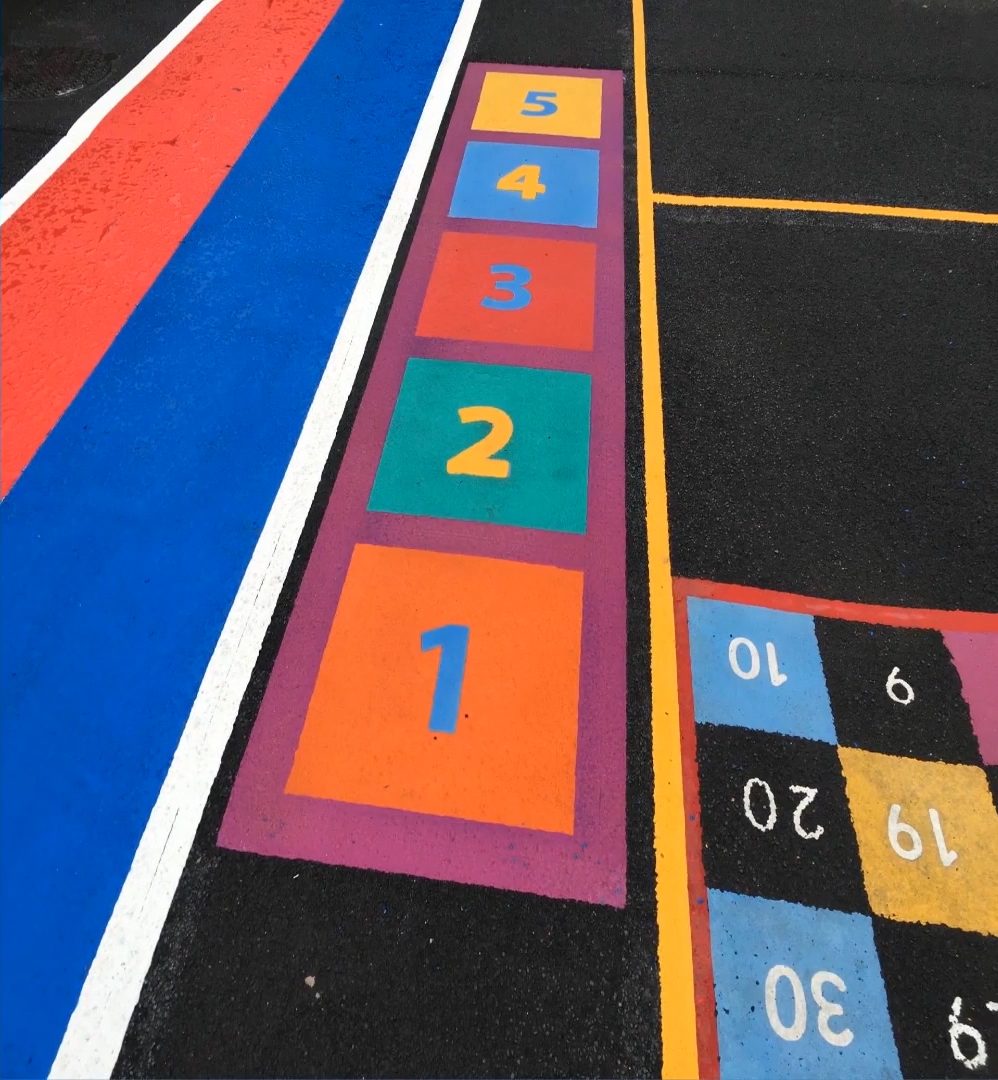 Thermoplastic Markings
The video below shows the transformation of a playground in Birmingham.
Please see video transcript below:
00:02 Hey, you guys. It's Dan from Soft Surfaces again here, and on this video we're going to be showing you a thermoplastic markings and high durability paint installation at a school.
00:10 So beforehand as you can see it's a very worn-out surface in need of a bit of a rejuvenation and a bit of a lift. You can see from the closeup there that it's actually very worn out on the colors too.
00:18 So then once we actually applied the thermoplastic markings and high durability paint you can see it looks really, really great. We've got a running track kind of going around there, new games available for them to be playing, obviously with the running track again there and a hopscotch.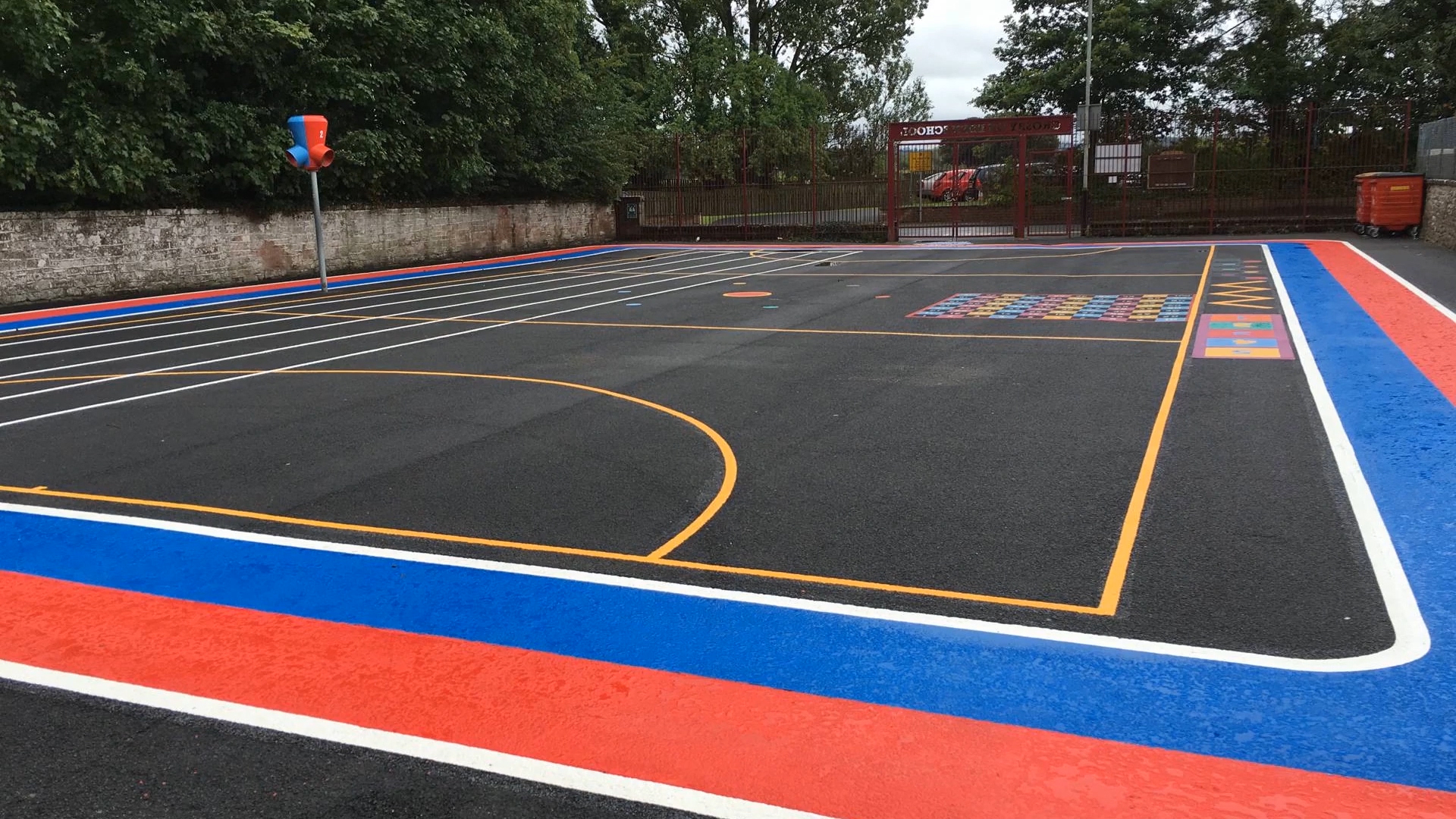 00:30 They're really, really pleased with this install. It really transformed their school surface for them.
00:34 Here at Soft Surfaces we actually work nationwide applying these thermoplastic markings across the United Kingdom, and as a result of this we actually rank in Google for these keywords: "thermoplastic markings installer UK," "school surface painting company," "UK bright playground surfaces," "nationwide floor painting specialists," "thermoplastic surface spray UK," and even more than that.
00:57 So if you are interested in finding more about the price and specifications of this surface type, please just find our website under the description of this video and we'll get back to you as soon as we can with an inquiry.
01:05 Thanks a lot, guys, and we hope to hear from you soon.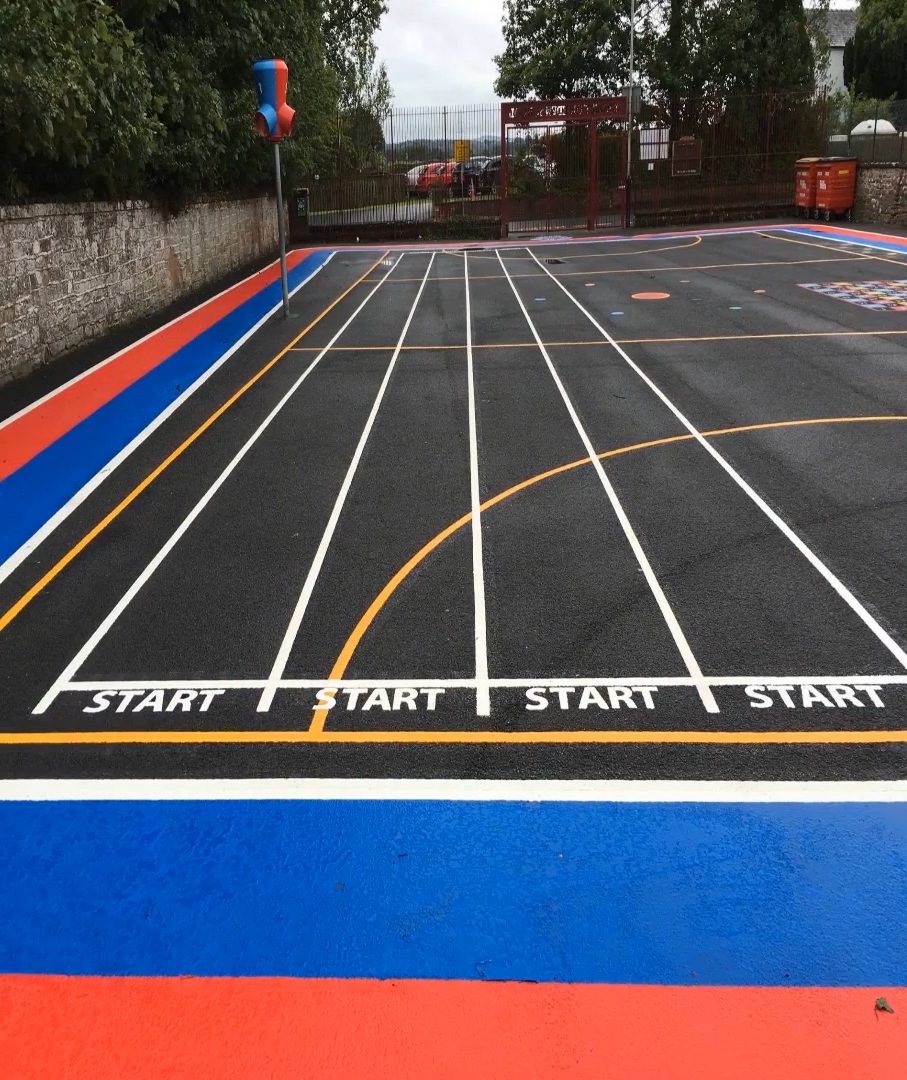 Contact Us
If you would like your playground covered with thermoplastics activity floor graphics, please complete our contact form today.
Get expert advice,
today call us on
Get a FREE quote from our award winning team