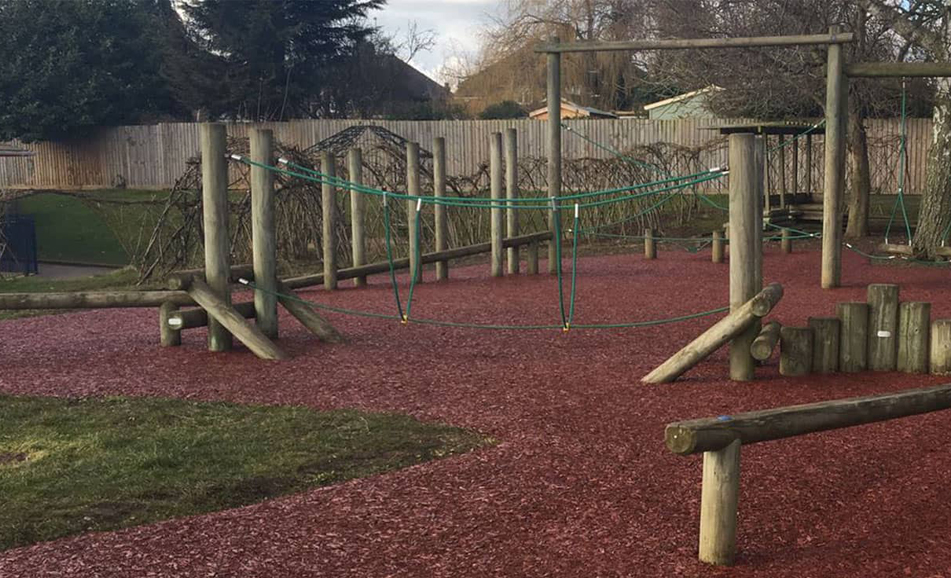 At Soft Surfaces, we understand the importance of managing costs.
Years of experience and knowledge has allowed us to develop customised pricing criteria. This is to meet the needs of customers at the best cost, matching high quality with best value for money.
Cost for Bound Rubber Mulch
The average cost of rubber mulch is between £40 and £60 per m2.
This will depend on a few different factors which you must take into account. There are many variables that can affect the rubber mulch costs.
When thinking about your spending budgets, you have to consider the following:
Size of the area.
Location in the UK
Preparation works required*
Access requirements
Time of year
The price will be cheaper for smaller areas but you will find the cost per m2 will be more expensive. This is due to the economies of scale.
Our team try to keep our prices as low as possible. We may not always not be the cheapest as we always use the highest quality materials. This ensures you receive lasting installations at a great standard.
*To increase the performance and longevity of your surfacing we would advise the installation of a formal sub base.
Bonded Rubber Mulch Price
The bonded rubber mulch price is £55 per metre.
As a professional company in the UK, we aim to offer the best rubber mulch prices around. Our team will offer top quality products at reasonable prices and we shall not be beaten for a like for like quote. Although there may be cheaper contractors out there, they might not have the same experience as we do. They also may not make use of the same quality materials.
The design of the product gives longer lasting strength and durability. This means that the mulch prices are more cost-effective. For areas that are used by young kids, the surface supplies a durable and resilient option.
The soft spongy components allow for greater comfort and safety when running and playing across the surfacing. It's ideal for nursery play facilities to protect the children. The flooring is perfect as an impact absorbent type surrounding recreational equipment. What's more, it creates a good looking and decorative option for public parks and walkways.
Get In Touch
For more information on rubber mulch costs for playgrounds and outdoor areas. Please fill in our contact form and we would be happy to discuss your enquiry with you.
We offer a bespoke service to ensure a great value product which suits a range of budget requirements.
Whether you would like to create a safe playground area or a rustic looking pathway, we can help find the right option for you.
Get expert advice,
today call us on
Get a FREE quote from our award winning team