Proactive Maintenance for
Multi Use Games Areas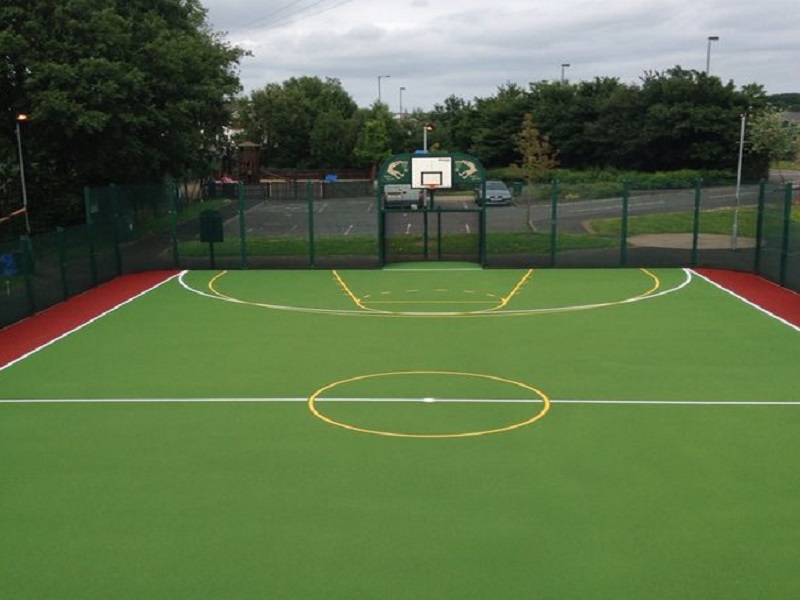 Multi use games areas are facilities which have different sports surfaces, to suit a specification & design, and are designed to house multi sports and games in the one space. These surfaces include Asphalt Tar Macadam, EPDM recycled rubber Polymeric and 3G artificial synthetic astro – turf all weather man made grass.
MUGA Maintenance
In order for these surfaces to stay at the required performance and aesthetics levels, they need to be accordingly maintained, to correct specifications and costs. These maintenance issues can be controlled by pro active or reactive sports surface maintenance. Proactive means that the surfacing is maintained regularly to help prevent damage and wearing of the surface, this maintenance for multi use games areas can be tailored to individual specifications to give the most appropriate programme which means that the works can be minimal. Reactive maintenance means that the surface is fixed after something has gone wrong, for example repairing damage or in some cases a total resurfacing project meaning that the costs can be higher.
It is very important to have an appropriate cleaning and maintenance scheme to ensure that you get the best out of your artificial sports surface, whether it be a MUGA, a tennis court, an artificial turf pitch or an athletics surface, maintaining your surface well is the easiest way to get the best performance and safety characteristics for those who use it.
Soft Surfaces Ltd, being a specialist sports contractor, can help you to ensure that the sports facility is kept in complete tip top condition through a regular and thorough maintenance plan, and with the minimum of costs. Monthly, Weekly or Yearly packages can be available if required, and the size / dimension of the facility can also be catered for. As these surfaces can be constructed to suit most areas and specifications, we can tailor any requirements. Infill contamination, algae removal, new lines markings, fencing works, floodlighting renovation and complete resurfacing can all be looked at.
Please visit our website for more information or email funding-grants@hotmail.co.uk and we can discuss your project funding information, designs, budget requests, cost, prices and construction.
Get expert advice,
today call us on
Get a FREE quote from our award winning team