Artificial Pitch
Framework Contractors

When building a new sports facility it's important to choose a construction company that has the best skills and experience, this is why Councils, Sport England, governing bodies and large companies set up a group of artificial pitch framework contractors. This offers potential clients a way of choosing the best company for their sports facility installation without the hassle of councils and clubs having to send the project out to tender. Each of the selected contractors holds accreditations such as SAPCA, API or a specific governing body to meet safety requirements on a range of outdoor surfaces as well as CHAS for health and safety, and Constructionline.
Sport England Framework Agreement
The artificial pitch framework contractors agreement was set up to support new installations of outdoor sport surfaces as well as refurbishments to existing ones. These facilities can include multi-use games areas and synthetic grass pitches which can both be used for a number of sports such as tennis, football, hockey and athletics depending on the chosen specification. Specialist sport surfacing will always be chosen to meet the governing bodies for these sports, for example, FIFA and FA for football, FIH for hockey and IATS for rugby. Full construction of each of these facilities can be carried out through the framework scheme as well as additional maintenance work, application of line markings and additional equipment.
Be sure to contact our team today if you'd like some more information on the services we offer as specialist contractors. One of our experts would be happy to talk you through the process and offer a price for this work.
Currently, there are four Sport England framework agreements and these include the design and installation of artificial sports surfaces, external sports lighting, upgrades to existing facilities and modular solutions such as changing rooms and storage units. All of the selected artificial pitch framework contractors are accredited to carry out projects involving each of these agreements. This will ensure that you get a facility that is installed to the highest performance and safety standards for your chosen sports and activities.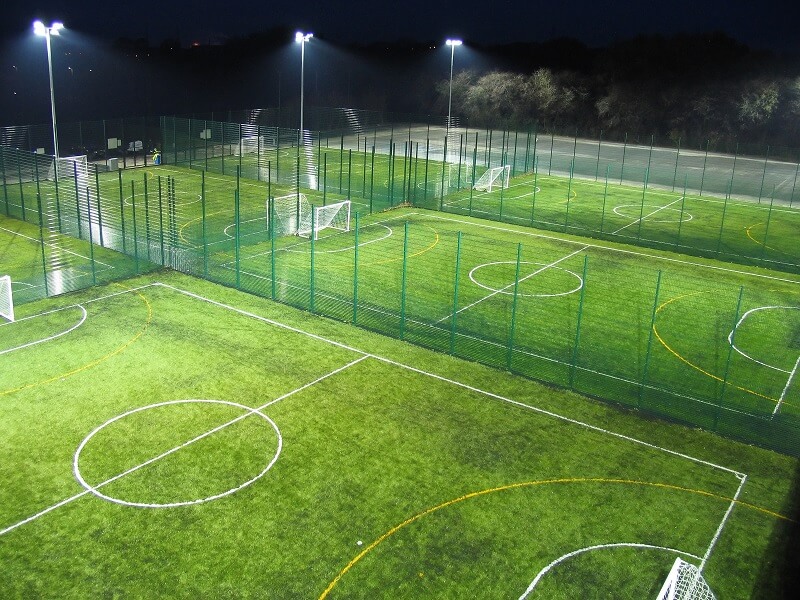 Artificial Sport Surface Contractors
There are a number of requirements given to Sport England framework contractors which need to be met for each new project that is carried out. Work will begin with the chosen contractor making a visit to the site and carrying out a survey of the ground conditions and suitability for the project. A design will then be outlined to meet what the client is looking for in terms of surface type, functionality, size and appearance. The framework contractor will also prepare drawings and, if necessary, apply for planning permission on behalf of the client. A range of services can be offered by the chosen contractor to assist the client in creating a functional design that looks good and suits the chosen sports.
Find Out More
We are specialists in installing a range of outdoor sports surfaces to meet a number of accreditations for various governing bodies. Over the last 18 years, we have designed and built facilities for schools, colleges and clubs which offer multi-purpose use for a number of sports and activities. The surface types we specialise in include FIFA approved 3G football grass, FIH hockey surfacing, macadam MUGA courts and polymeric rubber specifications. If you would like more information on the services we offer with regards to outdoor sports facilities, please get in touch with us by filling in the contact form on this page. Our experienced staff will be able to answer any questions you have about artificial pitch framework contractors and give advice on costs, designs, specifications and construction of a wide range of facilities.
Here below shows a FIFA 2 Star football pitch and IRB approved Rugby Synthetic 3G Pitch surface :
Get expert advice,
today call us on
Get a FREE quote from our award winning team