Artificial Grass Pitch Construction
in Liverpool, Merseyside

What was the specification? : 3G artificial grass
What was the size of the job? : 4500m²
How long did the job take?: 6 weeks on site
Artificial Pitch Installation
Our team installed a brand new synthetic turf pitch in Liverpool, Merseyside. Check out the full work from start to finish in this video below.
Video Transcript
Hi guys it's Dan here, and today i'm going to be showing you a 3G Artificial Grass Construction in Liverpool.
So for this job, the client came to us with an existing tarmacadam surface, but wished to have a new surface fitted that would be better suited to sports like football and rugby al year round. We explained why we felt our 3G surfacing could be the perfect match for what they were looking for, and shortly after we were booked in to install.
So here at Soft Surfaces we've been installing and maintaining 3G Surfaces nationwide for over 20 years now, and pride ourselves on the quality of both the materials we use, and the installation we carry out.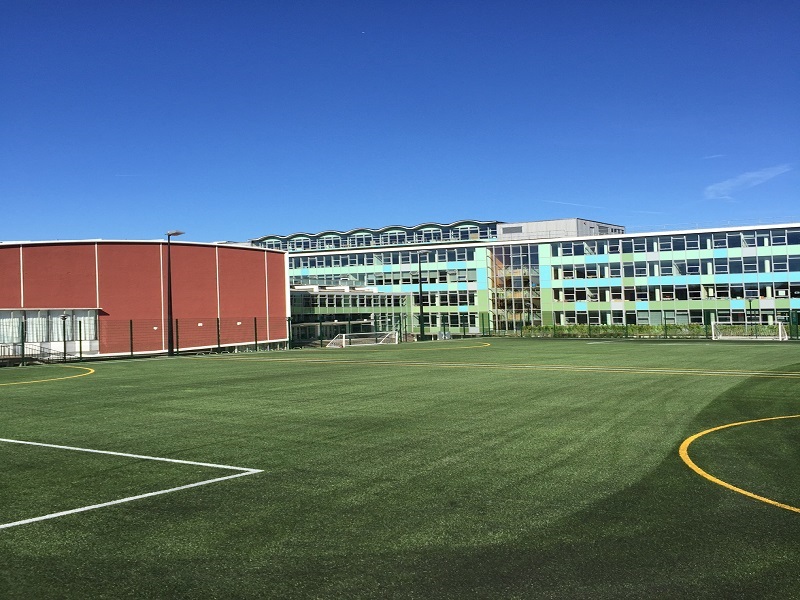 3G is an excellent option for those looking to have the feel of natural grass for sports such as football and rugby, but without the tedious traditional maintenance often needed. This makes it a very practical option for places like schools, universities, football and rugby clubs etc.
3G synthetic surfaces are also great due to the fact that they're able to be used all year round, making organised sporting events across the year much easier than on traditional grass sports pitches. All of these factors are why 3G is becoming so popular here in the UK.
At Soft Surfaces, we're happy to work on jobs of all shapes and sizes across the country, so whatever it is you're looking for, please feel free to get in touch if you are interested.
You can see now that the job has been fully completed, and looks outstanding as their new synthetic sports facility. The client love their new sports pitch, and were extremely pleased with the work we carried out for them.
Despite being a nationwide company, from doing plenty of work in the Liverpool area we now rank in Google for these keyphrases:
Merseyside 3G Pitch Company
Best Artificial Grass Installers Liverpool
4G Pitch Builders Merseyside
3G Surfacing Specialists in Liverpool
Fake Turf Experts in Merseyside
And even more than that.
So thanks a lot for watching today's video guys, and to enquire today please contact us at www.softsurfaces.co.uk or simply give us a call at 01625 445 760.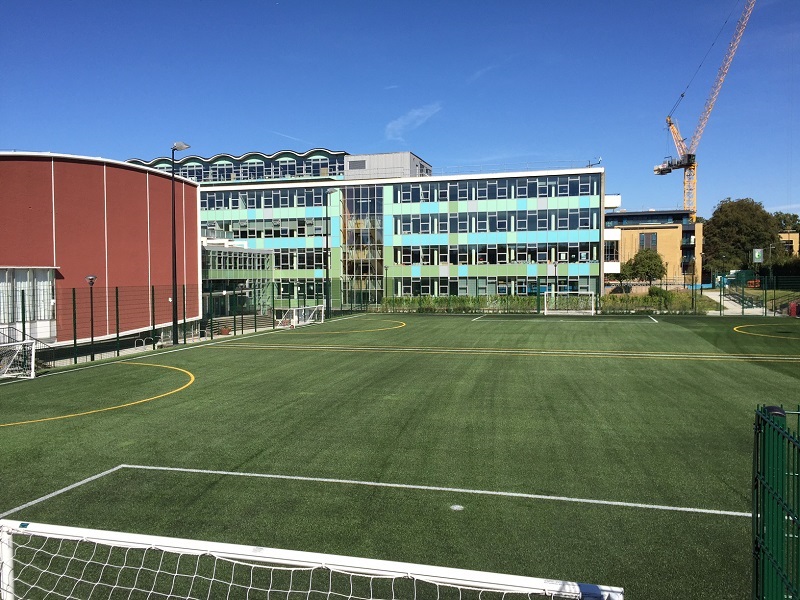 Get in Touch
Feel free to speak to our team if you need more information on 3G synthetic sports pitches.
We'd be happy to discuss the costs of installing one of these facilities for your club, school or college.
Get expert advice,
today call us on
Get a FREE quote from our award winning team