Resin Bound Gravel
at Salford Royal Hospital, Greater Manchester

What was the specification? : 16mm Resin Bound
What colours were used? : Autumn Gold
What was the size of the job? : 420m²
How long did the job take?: 5 days on site
What sub base was used? : Open Textured Macadam
Resin Bound Stone Surfacing
The video below shows the installation of resin bound stone surfacing at Salford Royal Hospital, Greater Manchester.
The resin bound gravel highlights itself as a perfect surface for hospital courtyards and pathways throughout the UK.
Video Transcript:
Hi guys, it's Dan here. And today we're gonna be showing you a Rez Unbound, gravel installation at Salford Royal hospital, greater Manchester. So as the client for this job was a hospital. It was of the utmost importance that the service type they had installed has excellent wheelchair access. What's not being susceptible to flooding during the more challenging periods of the year. A representative from the hospital gave us a call expressing what they were looking for. We explained how resin bound will be perfect for their facility before we knew it.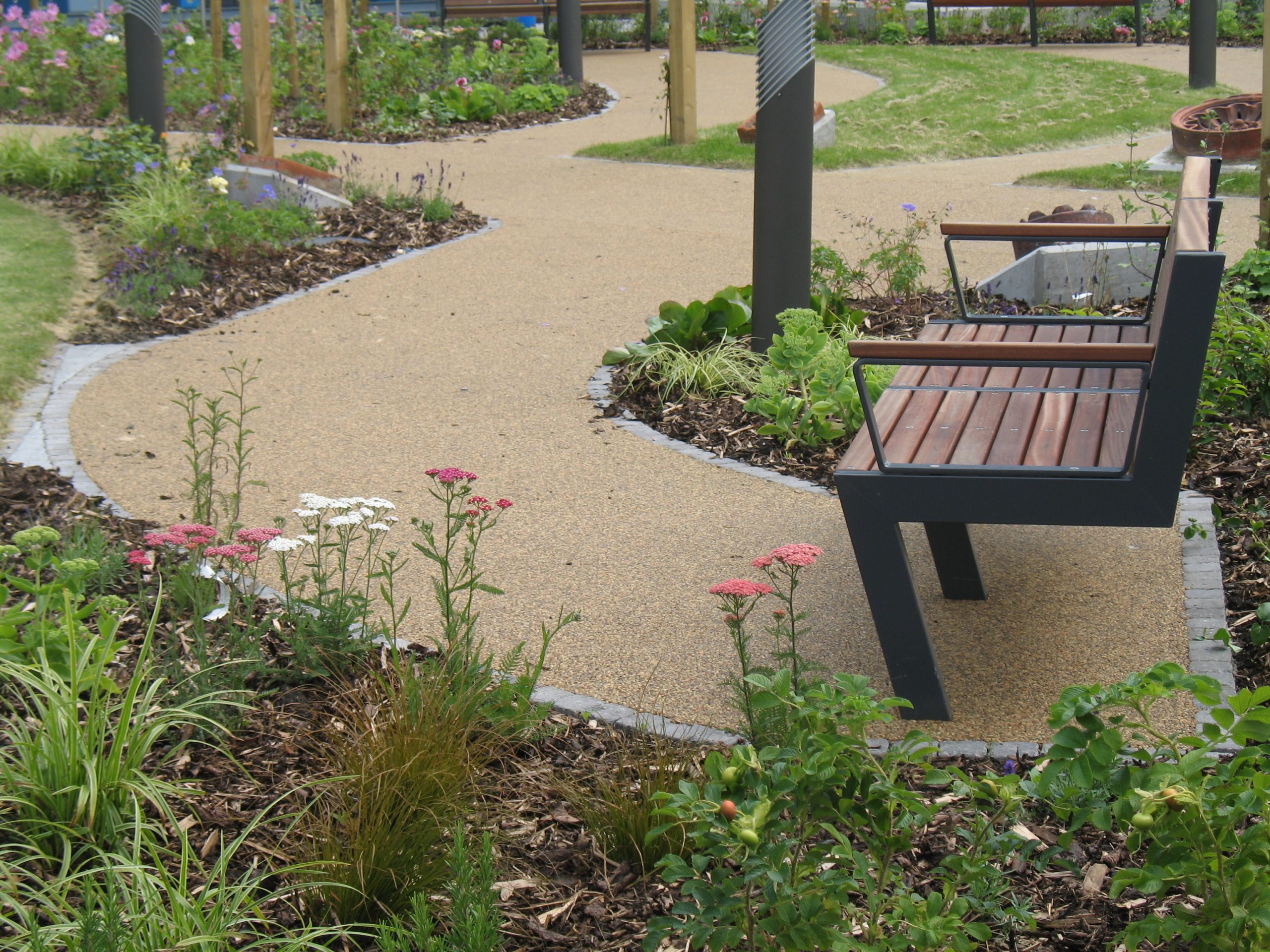 We were on site carrying out the works. Whereas Unbound is becoming the GoTo choice for surfaces like this as not only is this flooring porous, but actually gives the appearance of natural stone, although installed completely flat. What this means is that access across the surface for things like wheelchairs cars, heavy items, et cetera, is excellent. Additionally, as the surface is fitted completely flat, all of the usual maintenance needed for the traditional stone surfacing is no more On top of that, resin bound could be customised to your liking with a huge range of colours to choose from. If, because of these reasons that resin bound is so popular for driveways, walkways and large areas in general, as it's practicality and customization options are unmatched
Here at soft surfaces, we have over two decades of experience installing this surface type nationwide, and please feel free to drop us an email. If you're interested as there really is no job too big or too small for us. So the job is now fully completed. And as you can see, the client wanted a natural look to their resin bound. They were truly over the moon with the work that we install for them. And we're so happy to have a surface that was as practical as they needed it to be for everyday use at the hospital. Whilst we work across the country here at soft services, we've done a lot of work in the greater Manchester area. And because of this, we're ranking Google for these keywords, Resin bonded, aggregate experts, Salford Greater Manchester, porous resin bound company.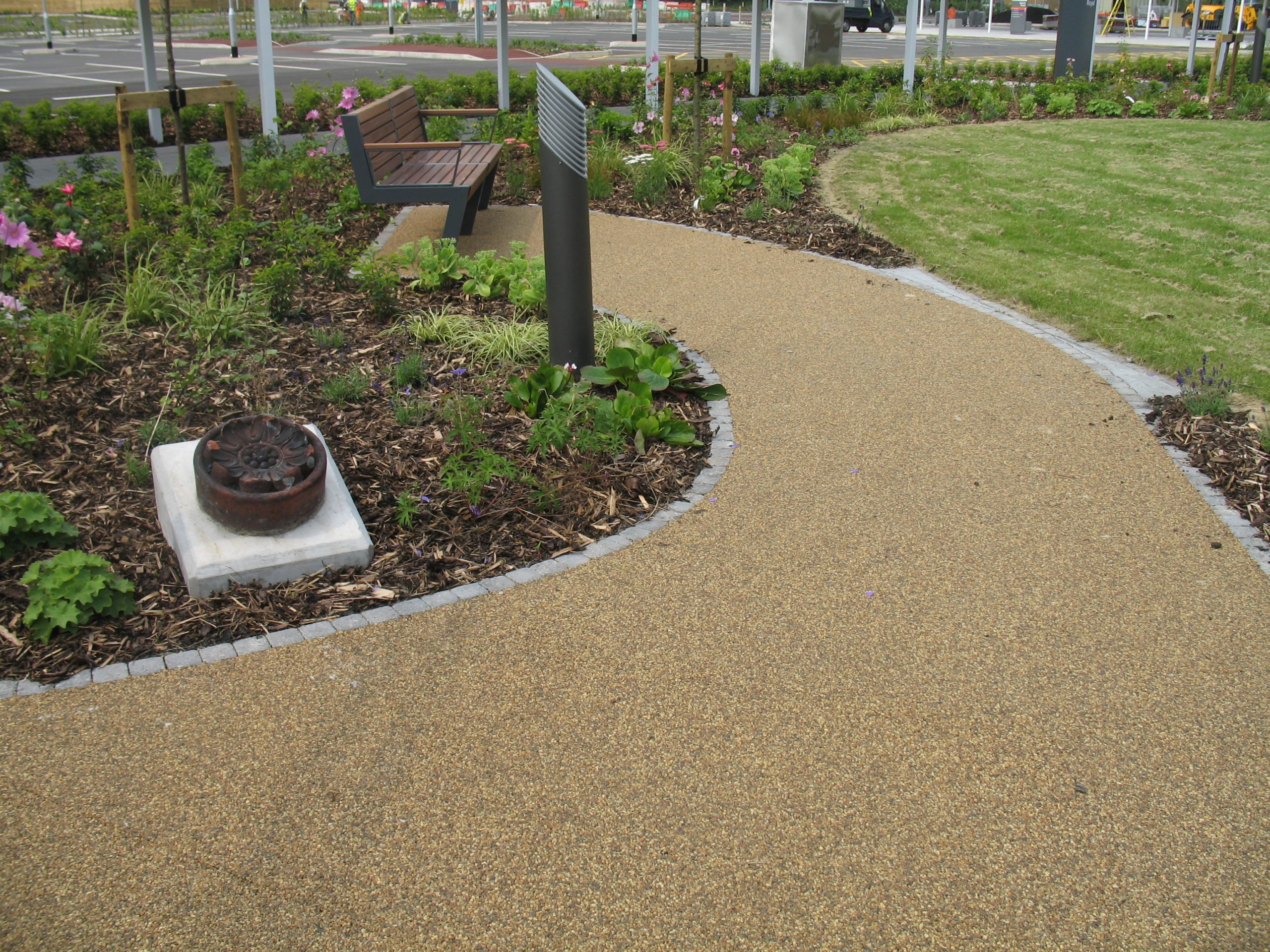 Permeable resin, bonded stone specialists, UK, Best resin-bound flooring, contractors, Salford, Greater Manchester, resin-bound experts, and much more So to get in touch today regarding inbound servicing, please just visit our website at www.softsurfaces.co.uk or simply give us a call at 01625445760. thanks a lot for watching. And we hope to hear from you soon.
Get expert advice,
today call us on
Get a FREE quote from our award winning team