Resin Bound Gravel Pathway
in Stockport, Greater Manchester

What was the specification? : 20mm resin bound gravel
What colours were used? : Brittany Bronze
What was the size of the job? : 187m²
How long did the job take?: 2 days on site
Resin Bound Gravel Pathway
Check out the video below to see our team installing a resin bound gravel pathway in Stockport, Greater Manchester.
Video Transcript
Hi guys it's Dan here, and today I'm going to be showing you a Resin Bound Gravel Pathway that we installed in Stockport, Greater Manchester.
So originally this client had a damaged surface that was becoming dangerous to walk on and needed replacing. They contacted us enquiring about the surfaces we offer, and when we explained our resin bound flooring they booked us right in to get to work.
So resin bound surfacing is a surface type that's really well suited to the outdoors in the UK, as it's porous qualities make it extremely flood resistant, unlike many of rivals.
Despite giving the desirable appearance of natural stone, resin bound actually is installed flat, which is another big benefit of this surface type. This means that accessibility for wheelchairs, vehicles, large items and much more is brilliant on resin bound, which is why this is such a great flooring for pathways and driveways.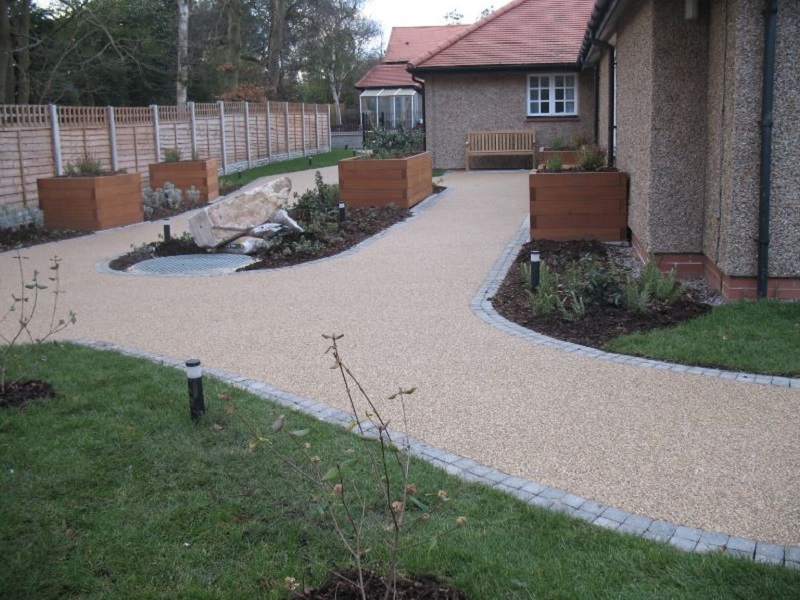 Finally, another bonus of this surfacing is the fact that clients can choose from what seems to be a never ending list of colours to have their resin bound fitted in. From more conservative and natural designs, to bright and colourful specifications, the choice is completely up to you.
Our company have been fitting resin bound flooring across the united kingdom for over two decades now, and have seen this surface only become more and more popular over the years. There is no job too big or too small for us to complete, so feel free get in touch if you're interested.
You can see the job is now complete, and looks amazing in the natural tan finish they specified. The client was really pleased with the work we carried out, and with their new surface.
We've carried out of work in the Greater Manchester area over the years, and because of this we rank in Google for these keywords:
Resin Bonded Aggregate Contractors Stockport
Greater Manchester Resin Bound Flooring Experts
Stockport Permeable Stone Surfacing Company
Resin Bonded Specialists Greater Manchester
Best Resin Bound Installers in Stockport
And even more.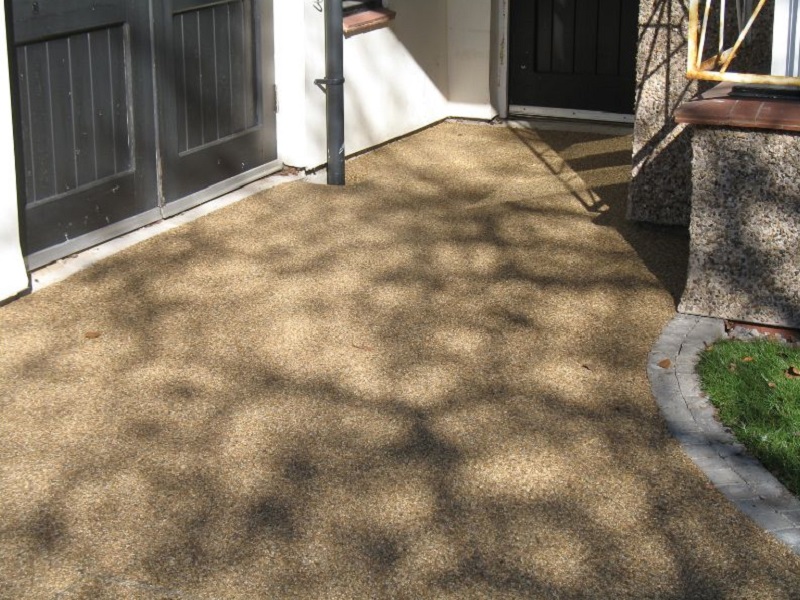 So thanks a lot for watching today's video guys, if you'd like to contact us for a quote please just visit www.softsurfaces.co.uk or give us a call at 01625 445 760 and our team will get back to you right away.
Thanks a lot for watching, and we hope to hear from you soon.
Get expert advice,
today call us on
Get a FREE quote from our award winning team