Resin Bound Stone Installation
in Festival Gardens, Liverpool

What was the specification? : 20mm resin bound gravel
What colours were used? : Beige
What was the size of the job? : 370m²
How long did the job take?: 4 days on site
Resin Bound Stone Paving
Have a look at the video below to see our case study for this resin bound paving project at Festival Gardens, Liverpool.
Video Transcript
Hi guys it's Dan here, and today we're going to be showing you a Resin Bound Stone Installation in Festival Gardens, Liverpool.
So originally this client's surface has definitely seen better days, and was starting to become dangerous to use day to day. They contacted us asking what options we have, and after running through our resin bound flooring we offer, they booked us in as soon as possible.
Resin Bound is an awesome surface for outdoor spaces like driveways and pathways, as this flooring has amazing porous qualities to ensure flooding is minimised. Other surfaces that rival resin bonded surfacing simply can't offer this, which is a big contributing factor to why this flooring is only getting more and more popular.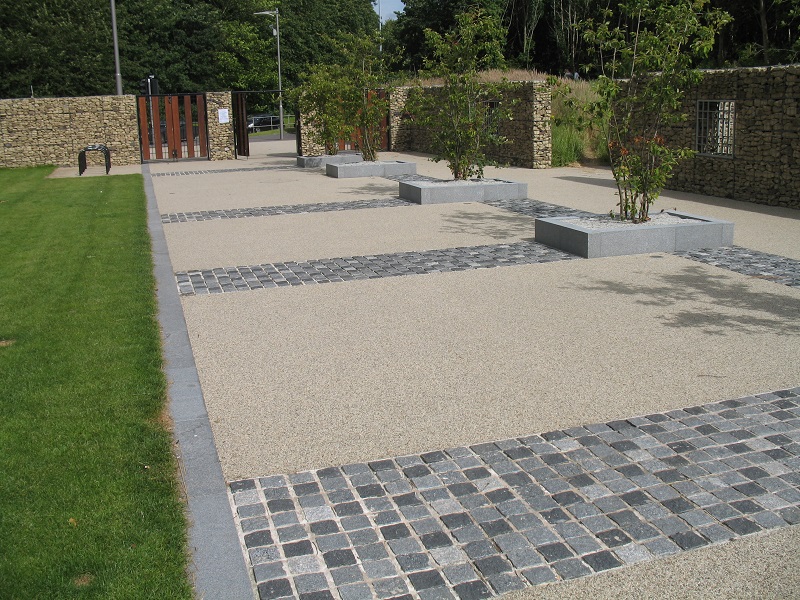 Another big reason why people love resin bound is simply down to how it looks. Resin bound gives the desirable look of a natural stone finish, however is actually fitted totally flat to the ground, removing the maintenance needed for standard stone surfaces. This means that any debris or build up on resin bound can simply be brushed away, making it a much easier surface to look after.
Finally, your resin bound surface can be fitted in almost any colour you want, which include more natural looks to bright and loud designs, it really is up to you. This advantage is massive, as having a flooring that perfectly suits your area is a big benefit.
We have installed resin bound surfaces for 20+ years here at Soft Surfaces, and have a reputation of carrying out works of all shapes and sizes, so if you're interested, don't hesitate to contact us.
As you can see the job is no completed, and the client love their new resin surface. We've installed lots of work in the Liverpool area, and as a result rank in Google for these key phrases:
Resin Bonded Surfacing Company Liverpool
Liverpool Resin Bound Aggregate Experts
Best Resin Bonded Installers in Liverpool
Permeable Stone Surfacing Specialists in Liverpool
UK Resin Bonded Flooring Liverpool
And even more than that.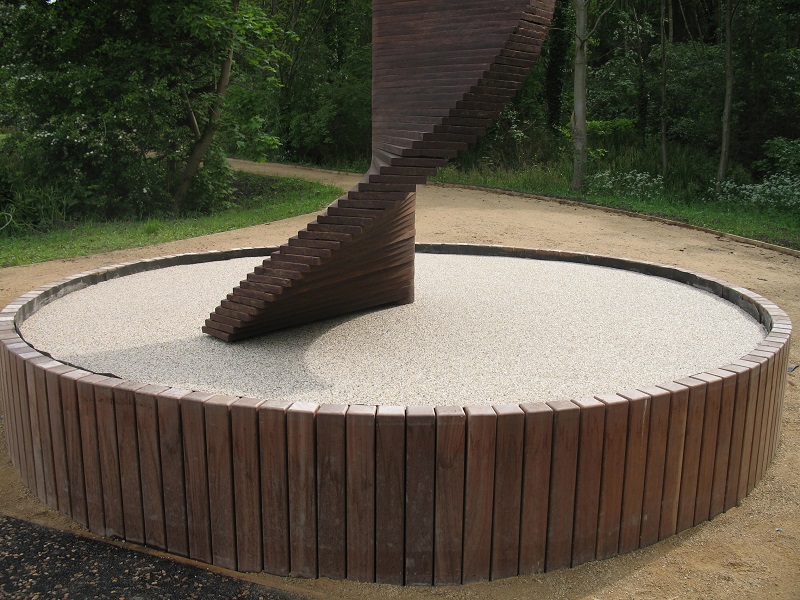 Thanks a lot for watching this video guys, and to enquire today resin bound surfacing please contact us at www.softsurfaces.co.uk or simply give us a call at 01625 445 760.
Get in Touch
Feel free to contact us if you need more information about the resin bound gravel surfacing we provide.
One of our experts would be happy to discuss costs and designs with you so don't hesitate to speak to us.
Get expert advice,
today call us on
Get a FREE quote from our award winning team