Resin Bound Gravel Pathway
in Chelmsford, Essex

What was the specification? : 20mm resin bound gravel
What colours were used? : Brittany Bronze
What was the size of the job? : 350m²
How long did the job take?: 4 days on site
Resin Bound Gravel Path Installation
Take a look at the video below to see our team installing a resin bound gravel path in Chelmsford, Essex.
Video Transcript
Hi guy's it's Dan here, and today I'm going to be showing you a Resin Bound Gravel Pathway that we installed in Chelmsford, Essex.
The client for this came to us wanting a new pathway for their area perfect for use all year round, and when we explained the many advantages of resin bound to them they booked us in straight away to carry out the works.
The resin bound surfacing we install across the UK is a hard surface that gives the appearance of natural stone, however it's actually fitted completely flat. What this means is that the aesthetics of natural stone remain, but without the frustrating maintenance needed. With resin bound, debris and buildup can simply be brushed aside, making this an excellent surface to pathways and walkways.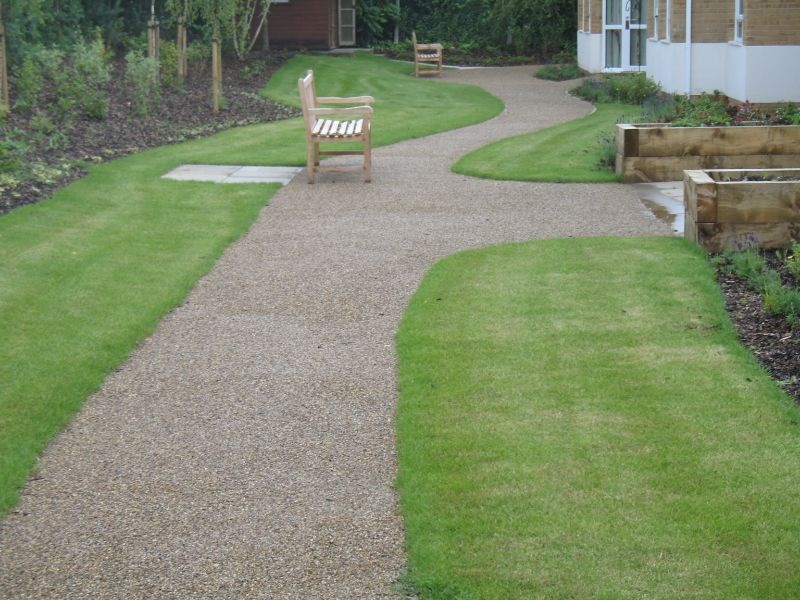 Furthermore, resin bound boasts superb porous qualities, which means this flooring is a lot less likely to be effected by flooding than many of its rivals. For this reason, resin bonded surfaces are amazing as an outdoor flooring option here in the UK, particularly in our more rainy months.
Finally, resin bound can actually be fitted in almost any colour you can think of, which is a big positive for those ensuring they want their new surface to match or complement their existing facility.
At Soft Surfaces we have worked for over 20 years installing resin bound surfaces of all shapes and sizes, so no matter how big or small the job, please don't hesitate to contact us.
You can see now the job is completed, and the client were so happy with their new resin surface. They went for this natural finish, which looks really excellent at their facility.
At Soft Surfaces we've installed lots of resin bound in the Essex area, and as a result we rank in Google for these keywords:
Resin Bonded Aggregate Company Essex
Chelmsford Resin Bound Stone Surfacing
Essex Resin Bonded Flooring Specialists
Expert Resin Bound Installers Chelmsford
Best Permeable Resin Bound Surfacing Essex
And even more.
So thanks a lot for watching today's video guys, if you'd like to contact us for a quote please just visit www.softsurfaces.co.uk or give us a call at 01625 445 760 and our team will get back to you right away.
Thanks a lot for watching, and we hope to hear from you soon.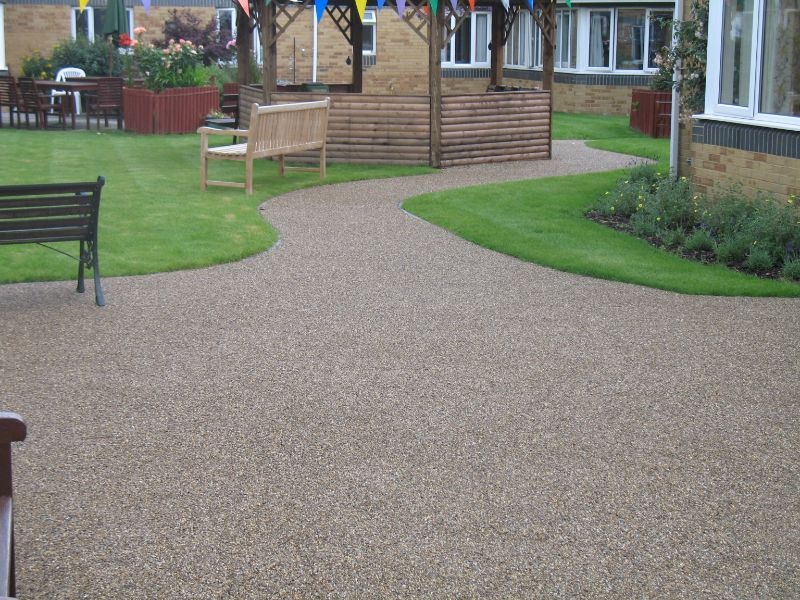 Get in Touch
Feel free to speak to our team if you'd like more information about resin bound gravel products.
We can discuss costs and designs for pathways, driveways and more so don't hesitate to contact us.
Get expert advice,
today call us on
Get a FREE quote from our award winning team