Resin Bound Gravel Pathway
in Warrington, Cheshire

What was the specification? : 16mm Resin Bound
What colours were used? : Red Granite
What was the size of the job? : 3200m²
How long did the job take?: 4 day on site
What sub base was used? : Open Textured Macadam
Resin Bound Decorative Surfacing
The video below shows the installation process of a terracotta resin-bound stone pathway in Warrington, Cheshire.
This is a dramatic transformation to this outdoor space which can be enjoyed throughout the year.
Video Transcript:
Hi guys, it's Dan here. And today we're gonna be showing you a resin-bound gravel terracotta pathway installation that we carried out in Warrington Cheshire. So the client wants it to have a pathway. That facility that was usable all year round easily, whilst ensuring that the service had a natural look to it. We explained to them the many benefits of resin bound gravel. And before we knew it, we were onsite getting to work.
The resin bound gravel surfacing that the client decided to have installed is perfect for many surface types, including walkways driveways and large outdoor areas. As resin bound is actually porous, which is well suited to the British conditions. Another attractive benefit of having a resin bound surface fitted is the option to choose for a massive range of colour choices to suit your facility.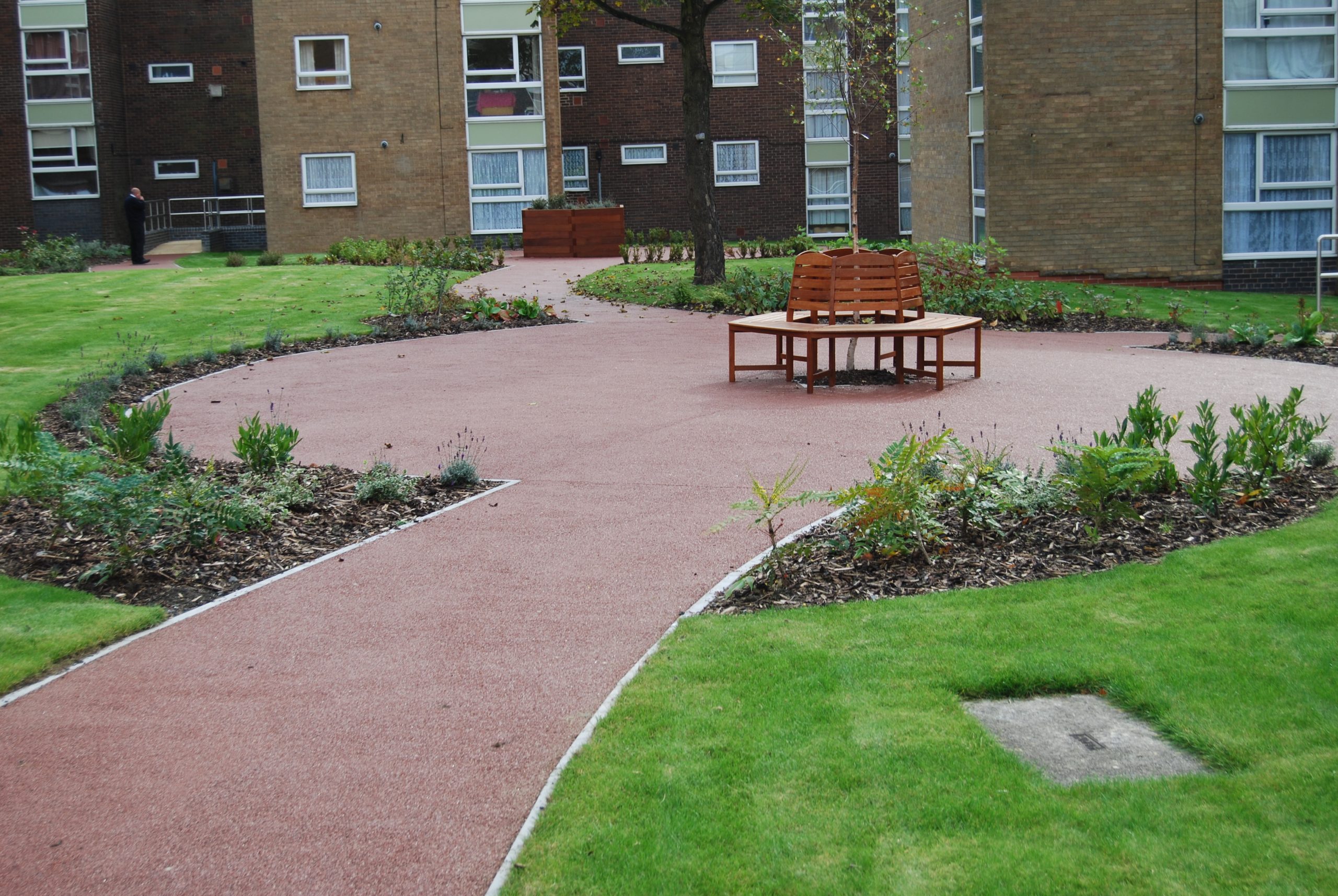 Resin Bound Gravel Cheshire
These range from more natural-looking finishes such as the terracotta red Windstar for this job to the brightest options, guaranteed to liven up your entire area. This is completely up to you finally, whilst giving the appearance of natural stone surface actually installed completely flat, thereby reducing the need for traditional stone, servicing maintenance, soft surfaces. We are a nationwide company that have over 20 years of experience carrying out.
These types of works across the United Kingdom, and we work on jobs both big and small. So please don't hesitate to contact us if you're interested. So as you can see now, the job has been completed and the actual surface looks really fantastic in that terracotta colour paired with its surroundings. They also love the quality of the surface for use across the gear and the ability to simply brush off any debris that builds up. It's a huge positive for them overall. They were really pleased with the entire install
Whilst we do work nationwide. We have a history of carrying out lots of work in the Cheshire area, and because of this we're ranking Google for the following keywords, best resin bonded gravel company, Cheshire permeable, resin bounced stone experts, Warrington.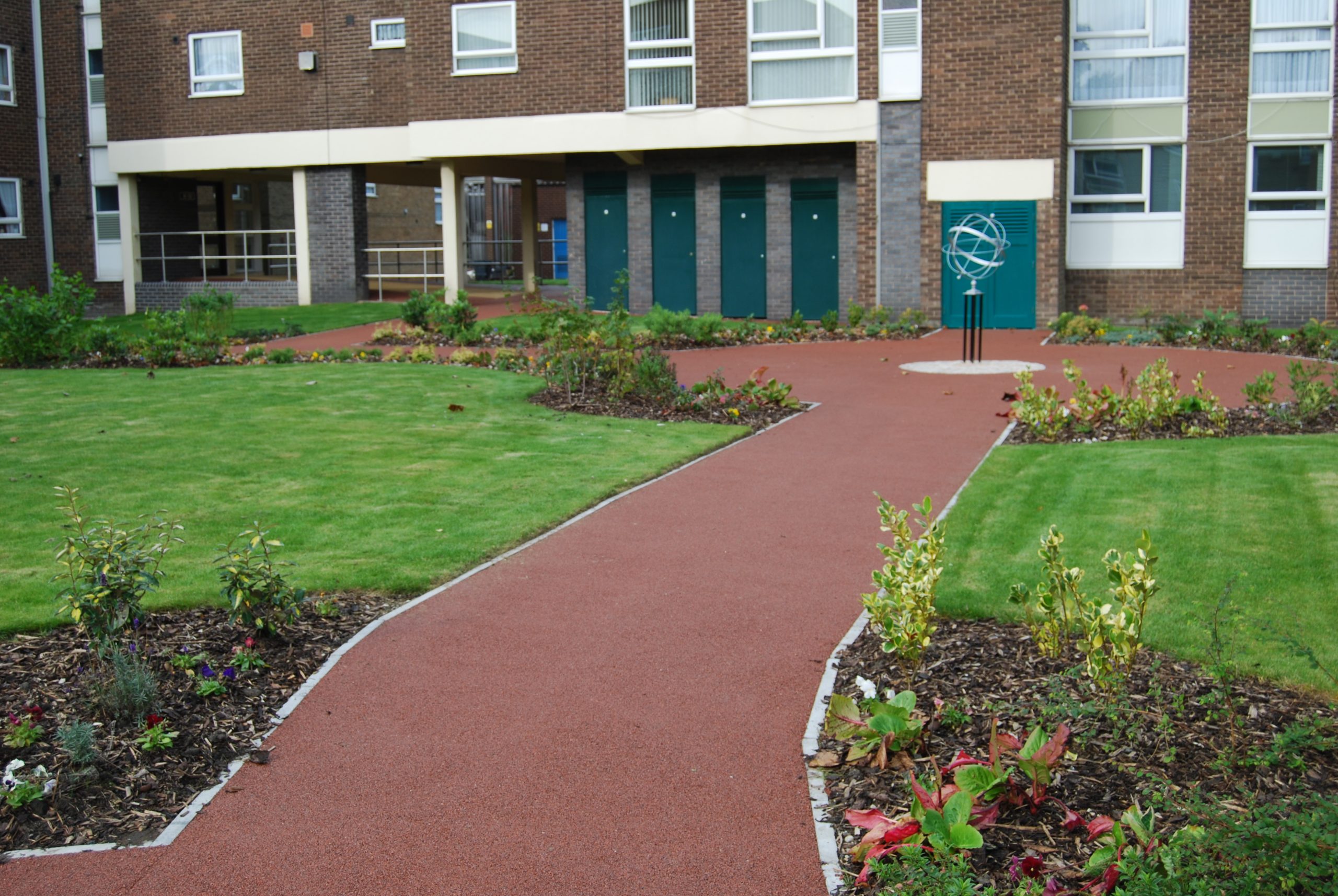 Shesha resin, bonded flooring, contractor, Porous, Unbound specialists, Warrington, Cheshire resin bound driveway, installers, and much more. So thanks a lot for watching guys and to contact us today, please just visit www.softsurfaces.co.uk, or give us a call on 01625 445760.
Get in Touch
For more information on resin bound surfacing in the UK, please get in touch today.
Get expert advice,
today call us on
Get a FREE quote from our award winning team