Multisport Long Jump
Construction in Norwich

What was the specification? : Multisport Synthetic Surfacing
What colours were used? : Red and White
What was the size of the job? : 220m²
How long did the job take? : 4 days on site
Multisport Long Jump Runway Installation
We have installed a long jump runway and sandpit for a school in Norwich, Norfolk. This project was done using Multisport synthetic turf for the running lanes. Check out the video below to see the full process of the work.
Video Transcript
Hi guys i's Dan here, and today we're going to be showing you a Multisport Long Jump Construction in Norwich.
So the client for this job was a school that had a big open field, and wanted a long jump facility to be fitted for their pupils to be using.
We explained exactly what we could do for them, as well as the surface options they had, and before long we were on site getting to work.
So for the work we carried out on this job, it was agreed that the best surface choice for their long jump runway would be Mutisport synthetic.
Multisport surfacing is an extremely robust surface type, and is therefore ideal for outdoor sports surfaces such as these as it can withstand hard use and harsh weather conditions excellently.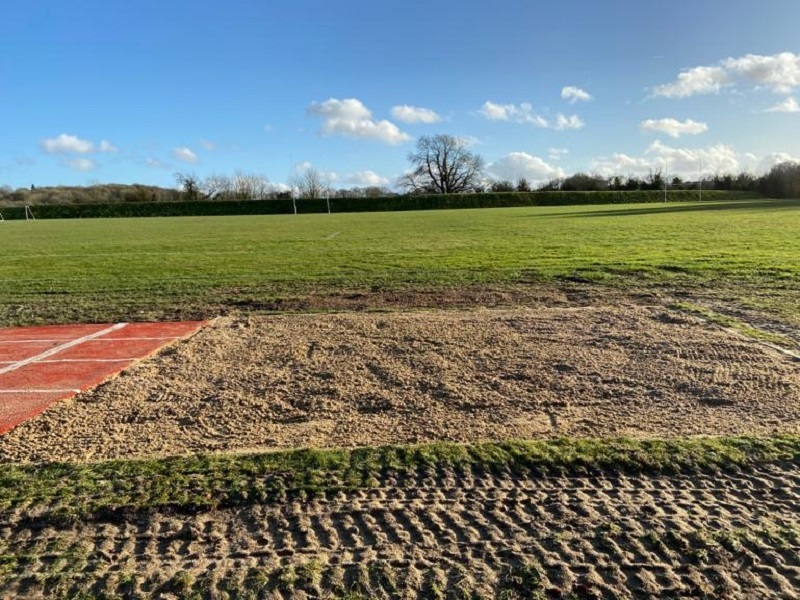 This surface type has brilliant qualities for sports like long jump too, as its synthetic surface provides wonderful playability for those using the facility.
And as if that wasn't enough, clients even the options to specify the colour they'd like their multisport long jump to be fitted in, providing an element of customisation that can help long jumps stand out.
Here at Soft Surfaces, our team have been constructing and maintaining long jump and triple jump surfaces nationwide for over 20 years now, and we can work on jobs of all sizes, so please do feel free to get in touch with us if this is something you might be interested in.
You can see now from these photos that the works have been fully completed, and looks brilliant on their large school field. The client was so happy with the work we did for them.
Despite working nationwide, because we've done a lot of work in the Norwich area we now rank in Google for these keywords:
Norwich Long Jump Specialists
Multisport Long Jump Installers Norwich
Norwich Triple Jump Surfacing Company
Best Long Jump Builders Norwich
Norwich Multisport Surfacing Experts
And even more.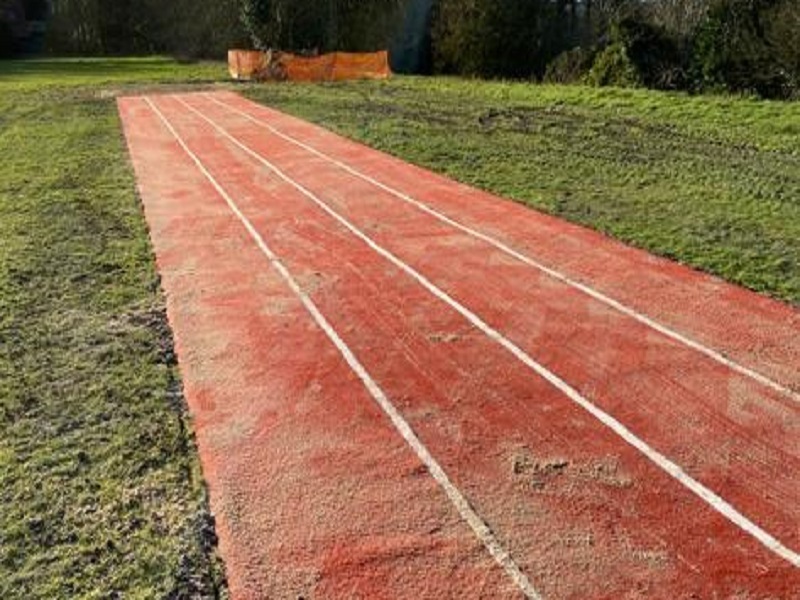 So thanks a lot for watching today's video guys, and to enquire today please contact us at www.softsurfaces.co.uk or simply give us a call at 01625 445 760.
Contact Our Team
You can speak to our experts for more information about long jump runway surfacing. We offer a range of designs as well as other athletics facilities for schools and clubs.
Just get in touch using the contact form and we'll get back to you as soon as we can. Our team can talk about prices and specifications for these long jump products so don't hesitate to speak to us.
Get expert advice,
today call us on
Get a FREE quote from our award winning team