Athletics Surface Cleaning and Maintenance
Costs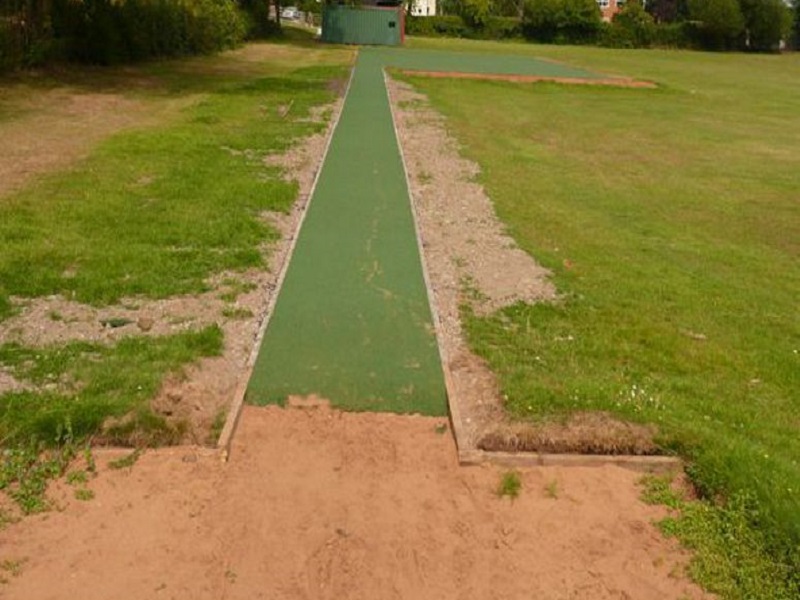 Athletics is a very popular sporting activity in the UK, it's wide range of events means it offers diversity for kids who want to get into sport. This has meant a lot of schools, leisure centres and sports clubs are keen to install high quality athletics facilities for children to train and develop their skills. In order to keep this kind of sports surface in top condition and to prevent damage, it's important to carry out a regular athletics surface cleaning and maintenance programme.
Athletics Surfacing Specifications
There are a number of athletics facility specification options a school, college, sports club or other organisation could choose from to cater for different sports and individual requirements, some of these include:
Athletics Running Track – These can come in a few different specifications including full EPDM rubber and structural spray surfacing. A popular choice for primary schools and facilities where younger children are going to be taking part in athletics events is a Multisport synthetic turf athletics track, this is a softer surface and provides greater absorption of impact from trips and falls.
Long Jump and Triple Jump Runways – The runways for this type of facility can also be installed in the same materials as the standard running track. It is necessary to have a good quality sand pit for the athletes to land on once they have completed their jump, this needs to be able to give accurate distance results and be safe for whoever uses it. One way to ensuring a safe landing pit for your long jump or triple jump surface is to install rubber sandpit safety edges, these absorb more impact than the traditional pre cast concrete (PCC) edges.
These different athletics surfaces can all be installed in a range of dimensions and material specifications to suit the individual requirements of your organisation.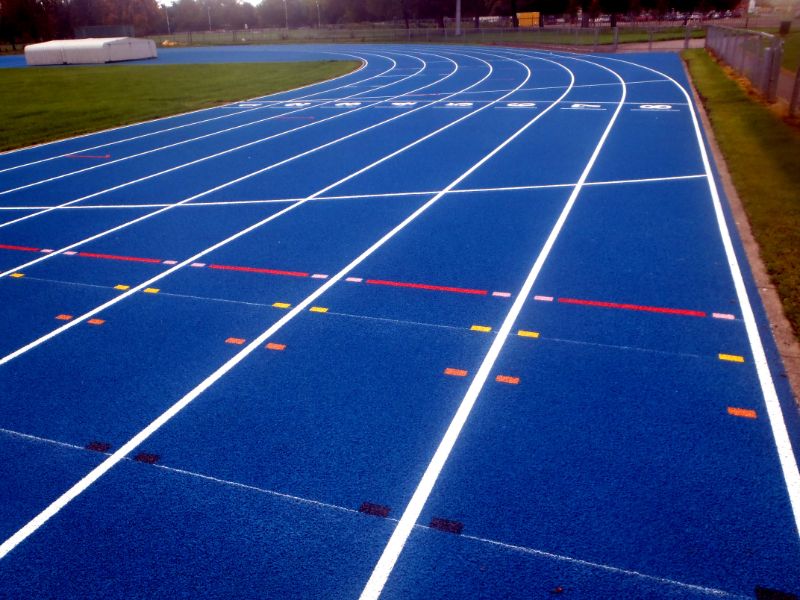 Athletics Surface Cleaning
It is important to carry out regular maintenance for your athletics surface to prevent any damage or weathering. If a regular maintenance programme is not put in place for your facility, this could cause problems including water build-up or contamination from moss and algae. Surfacing contractors can carry out sports performance and safety testing for your facility to determine the best athletics surface cleaning and maintenance strategy for you. The types of maintenance which can be carried out to keep your athletics surface in top condition could include:
Weed, algae and moss treatments
Jet washing
Brushing and removing debris or dirt
Clearing any snow and ice in cold weather or applying a specialist athletics surface de-icer
Repairing minor damage as soon as possible
Ensuring appropriate footwear is worn when walking on or using the surface (no heavy boots or high heels)
Carrying out this type of maintenance and cleaning on a regular basis can help to improve the durability of your athletics facility and ensure that it can be enjoyed for a long time. The costs involved with cleaning and maintenance of an athletics surface can vary depending on your location, the specification and dimensions of the surface you have and the amount and type of maintenance it requires. If you would like any further information about athletics surface cleaning or the construction of a sports facility, please visit our website at https://www.softsurfaces.co.uk/ where you can find details of our previous work and other services we can offer. To send us an enquiry, please email scott@softsurfaces.co.uk and we will get back to you with information regarding prices, quotes and specifications for your sports surface maintenance or construction requirements.
Do you think it's important to regularly maintain a sports facility? Leave us a comment below, and don't forget to share this post if you found it helpful!
Get expert advice,
today call us on
Get a FREE quote from our award winning team