Artificial Football Surfaces Set to
Return to English Football

Artificial Football Surfaces are set to return to English football after the FA (The Football Association) have lifted the ban to allow this type of surfacing specification. It is the first time in over 20 years it will be allowed to be played on to high-level English Football. The plastic pitches days have evolved with the latest technologies improving the synthetic turf which is also known as 3G sports surfacing and has a sand/rubber infill design to allow playing characteristics to play like natural grass and has passed tests from FA, FIFA and IATS. The decision recently made by the FA Board was unanimous in embracing the latest technology of artificial football surfaces and this comes in the mid season that has been plagued with postponements and cancellations of fixtures and football matches due to muddy, waterlogged conditions.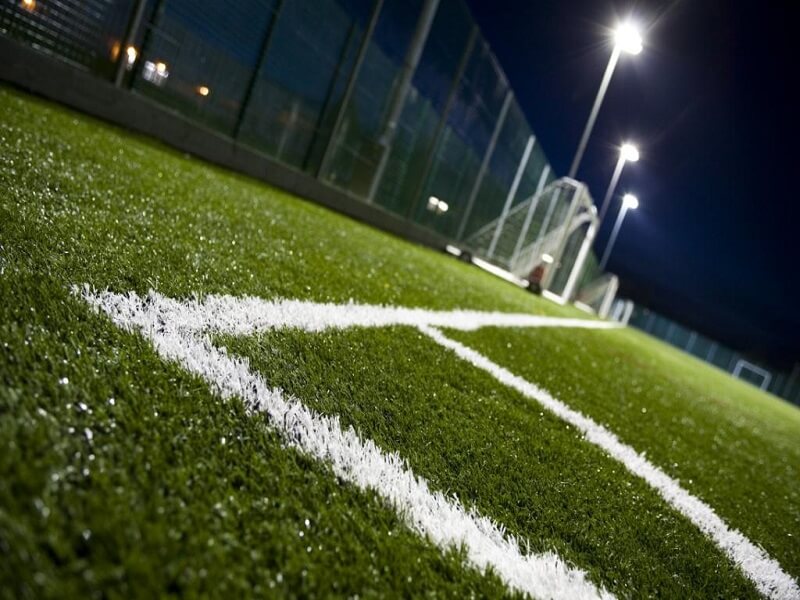 Artificial Football Surfaces Ban Long Awaited
The decision to lift this ban has been long-awaited because we are now just bringing ourselves in line with the rest of Europe who already allow the third-generation sports surfaces and have seen the benefits of this for many years to soccer clubs both large or small. The next big step forward is whether the Football Conference and Football League will also allow this and see the many benefits these artificial football surfaces offer. A few months back the voting was in favour of natural grass which still has a massive part within the game however for lower league clubs the idea of having a synthetic pitch where they can train on, rent out and use themselves is a great investment to clubs possibly struggling financially and it makes sense for this ban to be lifted in my personal opinion upto the Championship and then in years to come we can see the rewards of these artificial football surfaces.
Let us know YOUR THOUGHTS??
Do you feel strongly against artificial football surfaces? Have you ever played on the 3G sports surfacing? Are you surprised by this result from the Football Association? Your comments are all welcome below and hope to see the feedback from others on this debate? Is it good for the English games to allow the plastic pitches to return? Please share this article because I would like to see first-hand the debate on the comments with the feedback to see what peoples thoughts are on this and whether it is a step in the right direction or a step backwards!
Get expert advice,
today call us on
Get a FREE quote from our award winning team