Billions of Rubber Balls in Fake Grass
– 3g, 4g, 5g, 6g Pitches?

Recently I had a customer on the phone who said, "What generation of sports pitch surfacing is it when it's got billions of rubber balls in the flooring?" He went on to describe it as the rubber black chippings that get into your trainers and is a nightmare when you get home as it goes all over the house.
Sports Pitch Rubber Infill
The honest answer to that is it is a 3rd generation 3G synthetic turf surface. This type of sports pitch has both sand and rubber infill within the fake grass which is also known to many as a plastic pitch or astroturf rubber crumb sports pitches. These rubber infill particles help to keep the fake grass fibres upright and replicate the natural playing characteristics of real grass. The rubber crumb can also help to cushion players' muscles and joints during training and matches to prevent injury and strain. It's important to keep a 3G fake grass pitch in top condition by regularly redistributing the rubber infill and topping it up if it becomes low. This will maintain good playing qualities and prevent the turf from becoming slippery.
So where does 4G, 5G or even a 6G pitch come into play? Many people might ask this and it is a very good question. I am sure very soon a fourth-generation pitch will be accredited by the governing bodies of the FA, FIFA, FIH, IRB and RFU. However at present, there isn't a set standard for these and many companies, contractors and suppliers are looking to design the latest innovation. The 3G rubber infilled surfacing is typically installed as the latest and best specification of artificial grass sports pitch surfaces.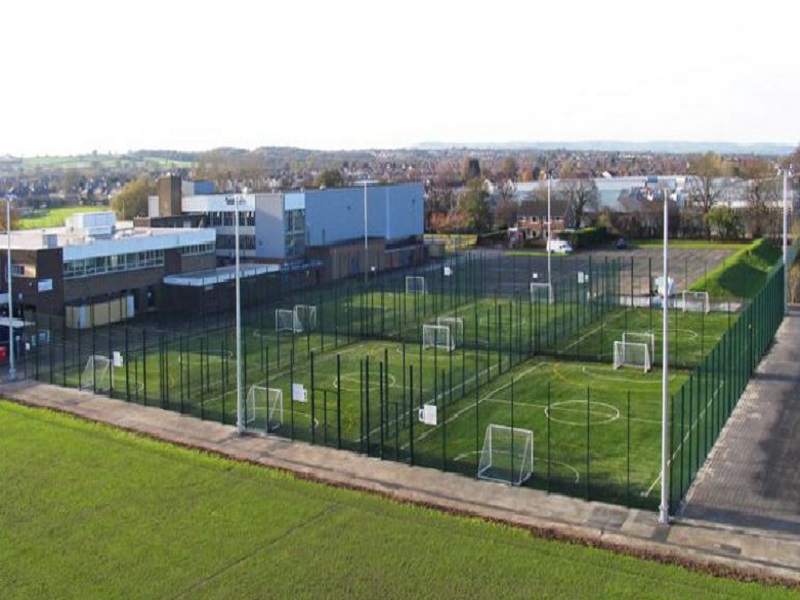 4G Artificial Pitches
Fourth-generation 4G sports surfaces are marketed to be a non-infill artificial grass ideal for ATPs, STPs and MUGAs. The fifth-generation 5G surfacing is labelled as a full rubber crumb infilled carpet and soccer domes claim to have this latest innovation installed. Some football leagues are now advertising to have a sixth-generation 6G ball court. However, the truthful answer is that if you had a football club and wanted to advertise the latest design or flooring then you would probably say you have the 7G football or rugby pitch.
We are experts in the installation of these 3G fake grass sports surfaces and we would love to discuss any queries you have. This could be regarding a full construction project or maintenance works for an existing area. Please use our contact form to tell us a bit about your enquiry today. We'll get back to you with some friendly advice regarding pricing and designs. You can also take a look at our website here https://www.softsurfaces.co.uk/ which includes case studies and product examples for the work we carry out at schools, clubs and residential sports facilities in the UK.
Find Out More
Feel free to contact our team if you are interested in installing one of these facilities. We'd be happy to advise you on the prices and give you some product sheets to look through.
Have you ever played on a 3G rubber infilled sports surface? What did you think of the performance qualities?
Tell us your thoughts and don't forget to share the post if you thought it was interesting!
Get expert advice,
today call us on
Get a FREE quote from our award winning team