Polymeric Surface Basketball Court Installation
in Cheadle, Cheshire

What was the specification? : Polymeric rubber court surface
What colours were used? : Blue
What was the size of the job? : 400m²
How long did the job take?: 4 days on site
Polymeric Rubber Basketball Court
Take a look at the case study video below to see our team installing a polymeric basketball court facility in Cheadle, Cheshire.
Video Transcript
Hi guys it's Dan here and today i'm going to be showing you a Polymeric Surface Basketball Court Installation in Cheadle, Cheshire.
So this client was a residential area, and had come to us with a space that they'd like a basketball court fitted in. We broke down what we could do for them, and the client booked us in to work right away.
So after discussing the many surface types we could offer the client, it was mutually agreed that the best option for their basketball court flooring would be a rubber polymeric surface.
This specific surfacing is great for outdoor sports courts such as basketball as it's actually a porous system, meaning it actually absorbs water during our more rainy months. This means that polymeric can be used all year round, perfect for use here in the UK.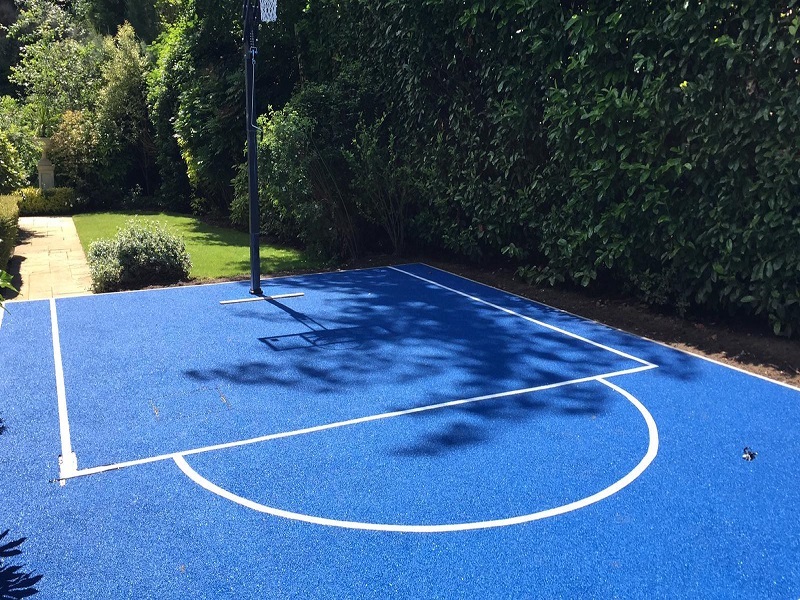 Furthermore, polymeric surfaces are great for basketball specifically as it's EPDM rubber qualities make the feeling of bouncing a ball on polymeric brilliant, and polymeric can even be fitted in practically any colour specification you like!
These range from traditional court finishes to the brightest multi-coloured designs, including different colours for the line markings! This is totally up to you, and can be discussed in detail when you enquire.
At Soft Surfaces we've been installing polymeric surfaces for basketball courts for over 2 decades, working nationwide to fit these surfaces of all shapes and sizes. So no matter what kind of job you'd like carrying out, please feel free to get in touch.
Whilst we do work nationwide, we've done lots of work in the Cheshire area and because of this we rank in Google for these key phrases:
Basketball Court Installation in Cheshire
Cheadle EPDM Rubber Flooring Company
Cheshire Basketball Surfacing Experts
Best Polymeric Surfaces in Cheadle
Cheshire Rubber Basketball Court Specialists
And even more.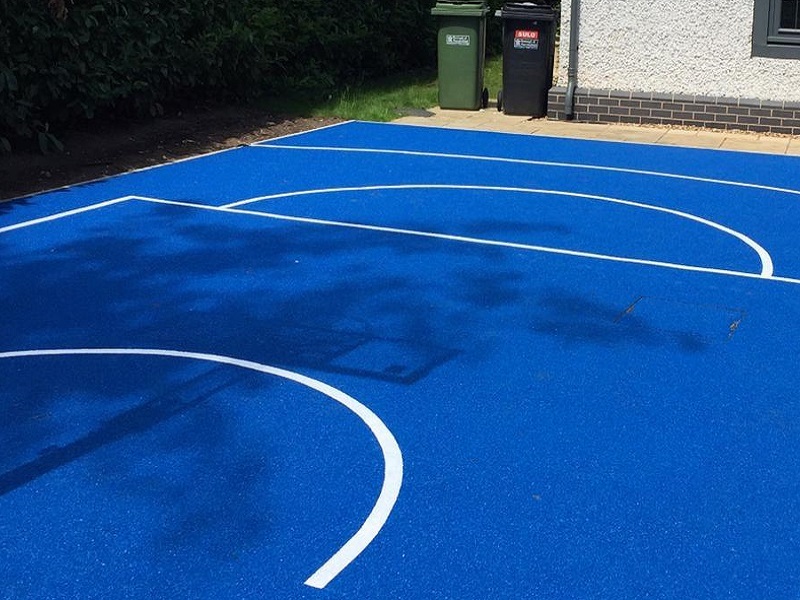 So thanks again for watching this video, and to enquire today please contact us at www.softsurfaces.co.uk or give us a ring at 01625 445 760.
Get in Touch
You can contact our team today for more information on polymeric basketball surfacing and the other products we offer.
Use our contact form to get in touch and we'll be happy to answer any questions you have about our services.
Get expert advice,
today call us on
Get a FREE quote from our award winning team