All Purpose Sports Pitch
Builders

The growth in popularity of multi-use games areas at schools and clubs in the UK means that children can take part in a wide variety of different activities all in the same place without the need for building extra facilities. All-purpose sports pitch builders commonly install these versatile surfaces which can be used for combinations of a range of games including football, rugby, netball and tennis.
Contact us today for more details on the costs and specifications for all-weather sports facilities. These are ideal for many organisations including local clubs and schools, so don't hesitate to get in touch if you are interested in having one installed.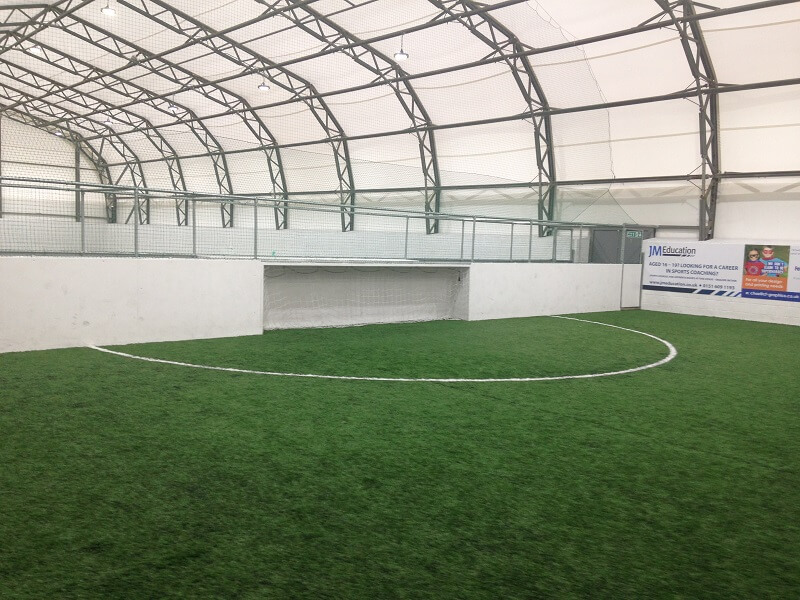 Synthetic Grass Sport Surfacing
There are a number of different artificial turf specifications to choose from when you're looking to build an all-weather sports pitch. Each one has its own qualities and characteristics which are better suited to different activities, so it's a good idea to do some research before you decide which surface type to install.
2G Sand Filled / Sand Dressed – This second-generation multi-use pitch surface is made up of a synthetic grass carpet with silica sand infill installed between the synthetic turf. Having the layer of sand applied helps the grass fibres of the pitch to perform well and stay upright during training and matches. 2G grass surfacing is usually installed for sports like hockey and football.
Needlepunch Synthetic Sports Flooring – This fibre bonded specification is extremely durable to withstand heavy use from a lot of sports such as football, hockey and athletics. You can choose from a number of different colours and rainbow designs with needlepunch synthetic grass to create a fun and engaging facility for kids to enjoy.
3G Artificial Turf Pitch – As the most technologically advanced synthetic grass sport surface type, this third-generation artificial turf is ideal for football and rugby as it provides similar characteristics to natural grass. A layer of rubber crumb infill is put within the 3G grass to enhance the performance qualities and prevent injuries to players' muscles and joints.
Sports Court Surfaces
As an alternative to artificial grass all-purpose sports pitch surfaces, many organisations choose to have hard courts installed which are better suited to games like tennis and basketball. These surface types come in a number of different designs:
Porous Macadam Courts – These can come in either Type 1 MUGA or Type 2 MUGA specifications, each of which has a slightly different slip resistance rating to be better suited for different sports. Type 2 macadam MUGA surfacing is better for netball as it offers more resistance and grip to players. Macadam courts are extremely durable and versatile to withstand heavy use from a number of activities including tennis and basketball.
Polymeric Rubber Court – This EPDM rubber sports surface type is installed onto a macadam base layer and also has two different specifications, Type 3 and Type 4 MUGA, dependent on the required slip resistance qualities for each sport. Polymeric surfacing is also commonly used for athletics tracks and long jump runway surfaces.
Both macadam and polymeric rubber sports court surfacing can have specialised anti slip paint coatings applied to enhance the performance and safety of the court and to give it a brightly coloured and attractive appearance. Acrylic non slip paint is usually used for macadam surfacing and polyurethane coatings are normally used for polymeric courts. The anti-slip properties are achieved by mixing the paint with sand and aluminium oxide, this increases the friction and traction of the surfacing and prevents any injuries from slips and falls.
Maintaining an All Purpose Sports Pitch
When you have a brand new court installed by a professional surfacing contractor at your organisation, you need to look after it properly if you want it to remain safe and keep up its good performance qualities. This can be done by implementing a regular maintenance scheme to keep the area clean and free from any contaminations. Maintenance for a synthetic grass all weather pitch could include drag brushing which redistributes the sand and rubber infill particles and removes debris, deep cleaning and topping up the infill layers. Polymeric or macadam courts can be maintained by pressure washing and brushing to remove any debris such as litter or fallen leaves from the area.
Watch this video below to see a full process of maintenance for a synthetic sports surface that was waterlogged. The artificial carpet had become blocked up with dirt which stopped water from draining through and into the ground underneath. Our team completed a thorough cleaning service to remove the contaminated infill and replace it with a clean layer.
Both synthetic grass and hard court surfaces can have moss and algae treatments applied to prevent contamination and to stop the facility surface from becoming slippery and unusable. If your artificial surface does become damaged or contaminated, you need to get it repaired as soon as possible to prevent the problem from growing and causing lasting damage to the area. If the issue is not rectified quickly it can lead to your pitch or court becoming waterlogged and extremely unsafe for use, meaning it could have to be resurfaced.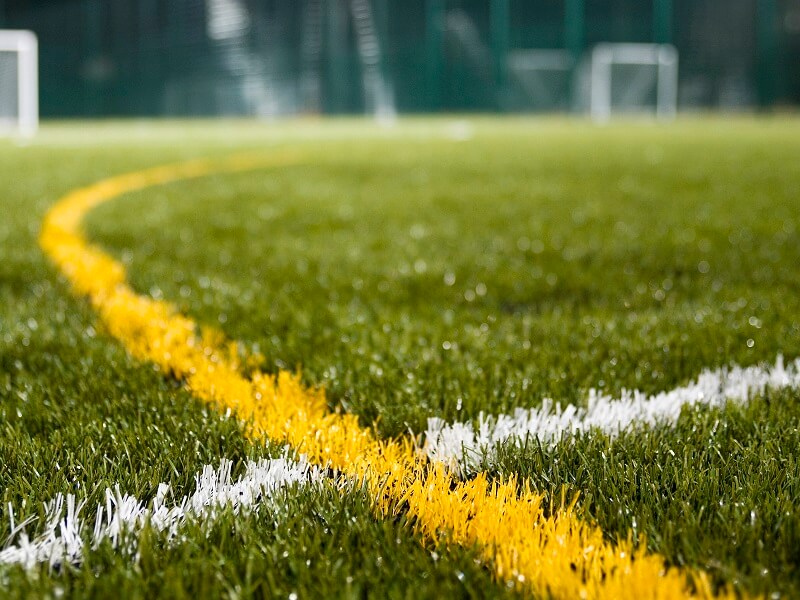 If you'd like to enquire about a new all-purpose sports pitch installation or maintenance project, please get in touch with us through our contact form and be sure to include as much information as possible about the job. We will get back to you with some helpful advice in regards to quotes and project specifications for a whole host of different facilities. You can visit our website at https://www.softsurfaces.co.uk/ to see more details of the work we carry out and how we could help you. As specialist sport surfacing contractors we have a great deal of experience in the construction industry and we would be happy to offer you as much help as you need with your sport surfacing requirements. Our quotes can be flexible and tailored to meet the individual budget of each project.
Don't forget to leave us a comment below if you have any further questions and share this post if you thought it was useful!
Get expert advice,
today call us on
Get a FREE quote from our award winning team