Profoot Mxsi Lano Sports
Artificial Specification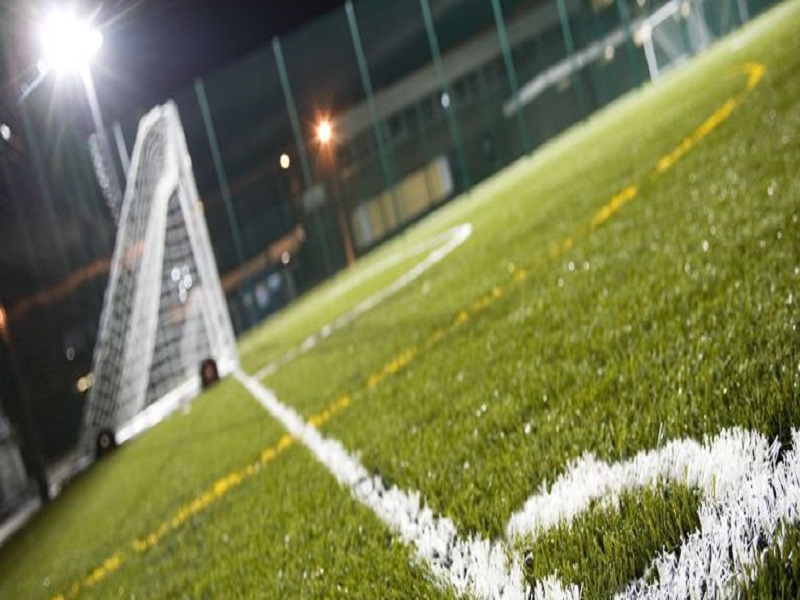 The most reliable, durable and all round professional quality 3G synthetic turf surfacing is the Lano Sports Profoot MXSI. This tufted, sand and rubber filled synthetic surface is the highest quality Football surface that money can buy. The synthetic grass 3rd generation turf surface is customizable by the customer to suit their design specifications and can be manipulated to fit within the ideal budget costs. Please use the contact form for indications on these costings and pricing options.
Profoot MXSi Lano Sports Grass Surfacing
The Profoot MXSI synthetic surface manufactured by Lano Sports can have yarn lengths between 40mm, 50mm and 60mm, the varying length of yarn will affect the durability of the pitch, and the overall price. A 60mm pile height will give your synthetic sports pitch a long lasting life that any other 3G sports pitch couldn't provide for you. The yarns built into the Profoot MXSI have diamond shaped fibres that allows the artificial grass to bounce back into shape under pressure. With a 60mm yarn length there is no need to install a shock absorbing sub base due to the shock absorbing properties in the Profoot MXSI already. This reduces installation and construction time, and also saves money and reduces costs. The Lano Sports Profoot MSXI artificial turf has met the accreditation standard set by FIFA 2* making it an extremely high quality and professional synthetic surface, so it makes ideal for professional football clubs, sports clubs and competitive schools. The lano sports 3g synthetic turf is a great investment for any institution that is serious about their Football, it's long lasting, easy to maintain and a professional quality artificial sports pitch.
Get expert advice,
today call us on
Get a FREE quote from our award winning team