Why Air Compressed
Rejuvenation?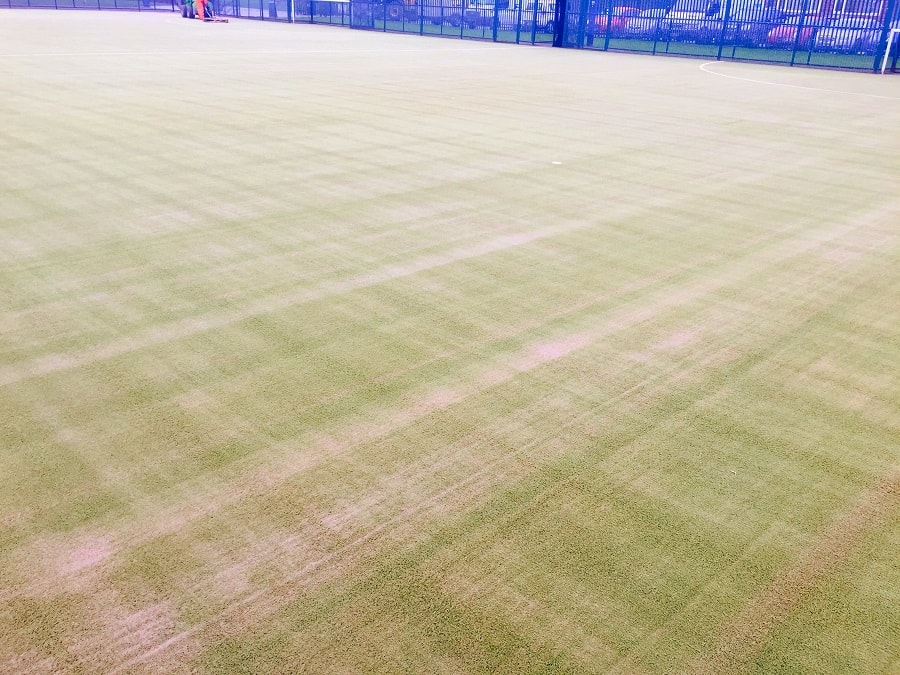 Rejuvenation is normally carried out on full sized synthetic grass surfaces and is designed to remove contaminated infill from the pile of the sports surface. Typically it is only the top 10mm of infill which becomes contaminated and forms a hard impervious top layer when it dries leaving the lower infill in good condition. This creates diminished playing characteristics and poor drainage, which then creates an ideal breeding ground for moss and algae to grow rapidly.
We use compressed air for our astroturf rejuvenation projects because the jets of air can be angled in such a way that it only removes the top 10-12mm of the infill. This then gets lifted and removed from the pile. This then reveals the lower good infill for careful inspection where all the seams are also checked and repaired as required. Using compressed air also aerates the lower infill which further improves drainage and playing characteristics.
Other systems of rejuvenation that use water jets, Power Washing, jet washing. These water based rejuvenations methods may initially appear to remove the infill, but the process initially softens the contaminated infill and then drives a proportion of this contaminated infill, deeper into the lower 'good infill' as well as it soaking through it as the water drains away. Introducing contaminated infill to good infill, will ultimately reduce the longevity of the surface.
If you require any further information on the prices, costs or quotes of the sports pitch restoration then please contact us via out enquiry form or visit our website on https://www.softsurfaces.co.uk for details on specification, product sheets or case studies of our work.
Get expert advice,
today call us on
Get a FREE quote from our award winning team