Will Rejuvenation Maintenance Revitalise
My Sports Pitches?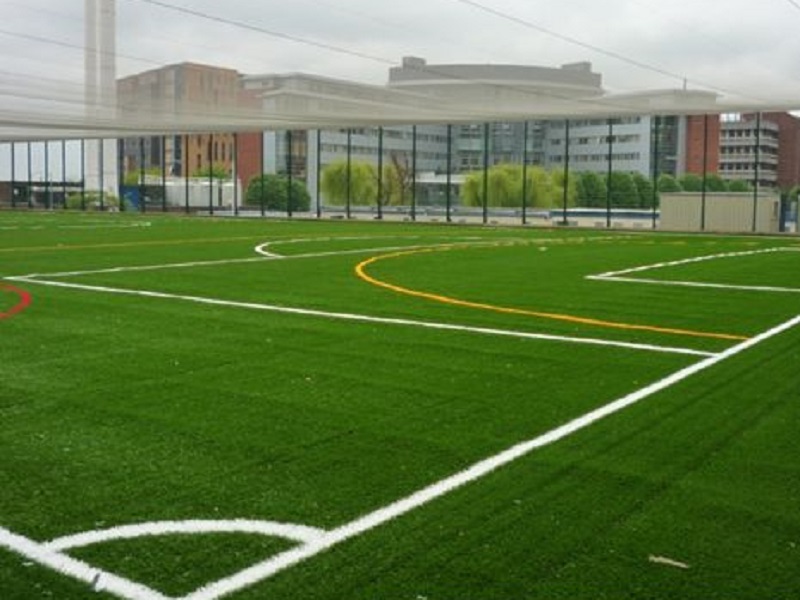 The simple answer is yes. Our Rejuvenation process should form part of your long term pitch maintenance. The point at which the pitch requires to be Rejuvenated will depend on the previous maintenance which the sports surface has received. During use, the sand infill to the Synthetic Grass becomes contaminated and forms a hard crusty layer. The Pile of the synthetic grass becomes flattened. As a result the drainage performance of the MUGA surface will be reduced.
Sports pitch rejuvenation is normally required when the sports surface is 6 to 8 years old, but will be partly dependant on what previous maintenance the pitch has received. Soft Surfaces Ltd Rejuvenation uses Compressed Air, which blasts the top 10-12mm of contaminated infill out of the pile of the synthetic turf. This contaminated infill is then removed and disposed off site. All the seams and line marking joints can then be easily checked and repairs carried out to it.
New sand infill is then replaced into the pile of the synthetic grass, and this process also leaves the grass pile back vertical which gives a softer feel underfoot. Once completed a Rejuvenated Pitch will offer near identical performance, to when it was new, offering improved playing characteristics ; improved drainage ; and improving the longevity of the pitch.
Please contact us for further details with regards to the spec (NBS Specification) which can conform part of the design. For further details on the design then please call 01625 445760 because this will determine the costs, quotes and price of the project.
Get expert advice,
today call us on
Get a FREE quote from our award winning team