6 Benefits of Sensory Play
for Kids

There are many benefits of sensory play for kids which mean it's a great idea to incorporate these ideas into your playground. Children of all ages and abilities can enjoy using different pieces of equipment and developing a range of skills.
What is Sensory Play?
Sensory play is any type of activity that incorporates the five fundamental senses: Sight, sound, touch, taste and smell. Some examples of equipment could be water tables, sandpits, messy play, musical instruments, buttons and levers. All of these things give children the opportunity to explore the senses and learn about different materials, sounds and shapes.
This kind of activity is often very beneficial for those with disabilities or learning difficulties, however, the activities can be enjoyed by all children on the school playground and even in lessons.
Let's take a look at the 6 key benefits of sensory activities for children.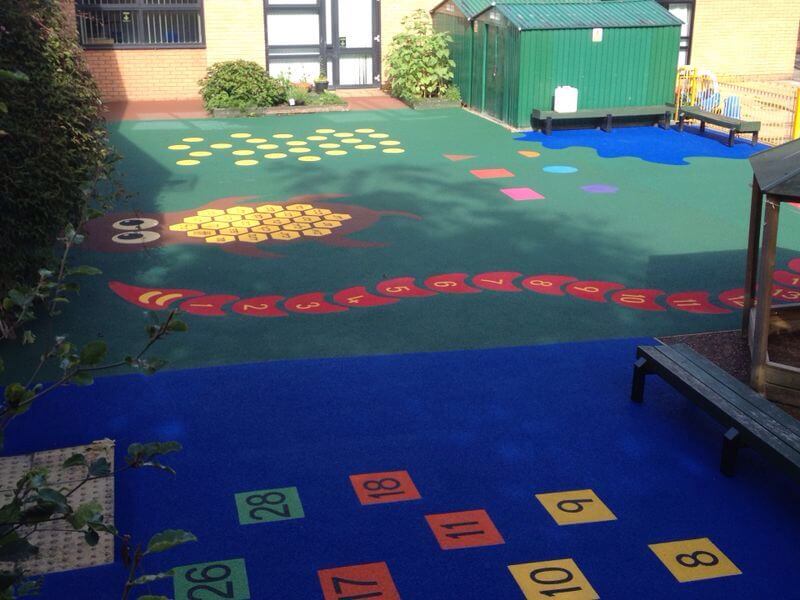 1. Sensory Play Helps Children Learn More Effectively
Some kids find it difficult to concentrate and take in information when sat in a classroom reading or listening. They prefer something more practical which they can physically touch, move or see working. This could be done by measuring out water jugs, building sandcastles or spelling out letters to enhance literacy skills. View this post to find out more about these activities.
There are so many different ways that children can learn through play, no matter their age or ability level. Offering a choice of sensory toys and equipment makes learning more fun and helps capture the imagination more than sitting in a classroom.
2. Children's Language Skills are Improve with Sensory Play
Letter and number games can be incorporated into your playground to help children develop their communication skills. Check out our play area design page to find out more about all the different options. You could also install equipment that encourages kids to work together and communicate while playing. This all helps to improve language and promote cognitive growth in a fun and interactive way.
3. This Type of Play Helps Boost Memory Function
Lots of people find it easier to remember things by doing a physical action. This is the same for children who are learning fundamental skills such as times tables or phonics. Using toys or pieces of equipment often makes it easier to remember what they have learnt instead of writing it down.
Activating different areas of the brain through active sensory play also helps to boost memory function overall. Ensuring children get these opportunities from an early age can have many benefits even into adulthood. Children's activity levels can also be boosted through this type of play to help enhance fitness.
4. Children with Anxiety can Benefit from Sensory Activities
Many children suffer from social issues and can find busy play areas overwhelming. Having sensory games and activities that they could play individually or in small groups can help these pupils feel more at ease. Concentrating on an activity can also help to calm a child down if they are feeling frustrated or upset. It gives them something to do with their hands or a task to focus on instead of worrying about other things.
These activities can also be beneficial to children with invisible disabilities who may find conventional play equipment difficult or inaccessible.
5. Kids Can Learn About the World Around Them
Activities and equipment based around the senses are great for teaching kids about everyday items and feelings. Whether it's creating channels and watching water flow, or feeling different types of materials using an outdoor mud kitchen, there are loads of ways to teach younger pupils about the world around them.
You could also incorporate this into lessons about safety and making children aware of certain things which could be dangerous like hot or sharp objects. The same applies to messy play activities and encouraging children to make a controlled mess and then know how to clean up and tidy everything away.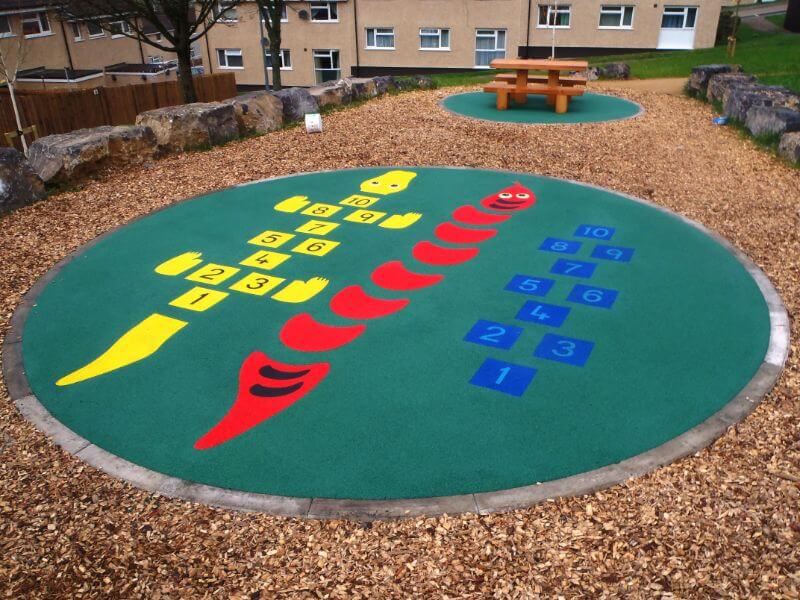 6. Using Sensory Equipment Encourages Problem Solving
Another benefit of sensory play is that it helps develop children's problem-solving skills from an early age. Some pieces of equipment may require a certain understanding of how they work which means children will have to work out how to play. Check out some more Early Years problem-solving ideas here.
They also might have to work together and cooperate by sharing toys or playing together. This helps boost their social interaction and creates a sense of teamwork rather than everyone playing on their own.
Find Out More
As you can see, there are so many benefits of sensory play for kids that they can experience through this sort of activity at any age. We can supply a range of outdoor playground products including safety surfacing and equipment to suit your school or nursery. Feel free to get in touch with our team and we'd be happy to provide more details on costs and designs.
Get expert advice,
today call us on
Get a FREE quote from our award winning team