Encouraging a Positive Outdoor
Play Environment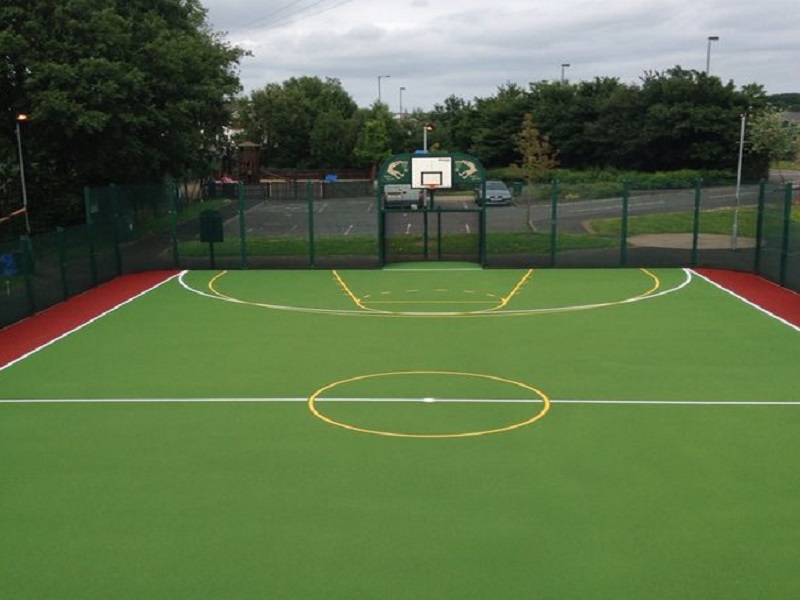 For any children's recreational facility at a school, nursery or public organisation, it's vital to make sure that the environment is a safe and welcoming place where kids can socialise with each other and develop a range of physical and cognitive skills. Although there are of course certain rules around safety and cooperation between children that need to be followed for positive outdoor play, there is always the risk of over supervising which doesn't allow kids the freedom to work out issues for themselves. As a teacher or play time supervisor, it's important that you have a balance between enforcing rules and letting kids regulate their own behaviour and actions.
Positive Outdoor Playgrounds
An outdoor playground gives children numerous opportunities to develop a range of social, physical and cognitive skills through playing with others and taking part in varied activities. Having a positive outdoor play area which enables individuals to enjoy different games based on their preferences and abilities is a great way for schools to get kids involved in activities outside of the classroom. However fun equipment and facilities can sometimes cause issues when it comes to sharing and taking turns, this is where supervisors need to be careful to avoid stepping in too early. If there is a dispute or conflict on the playground, allowing the kids a chance to solve the problem themselves will have greater benefits in allowing them to develop socially and self-regulate their behaviour.
Giving children responsibility and trust is usually a more effective way of promoting happy outdoor play as they enjoy the freedom rather than to having to stick to a strict set of rules. Setting up groups like a school council, where the pupils have an input on setting rules, makes the kids feel more involved in the process and therefore makes it more likely that they will accept consequences of any negative behaviour. It's important to allow the pupils to have as much freedom as possible when outside, but also ensure that everyone is playing safely and equipment is being used and shared fairly. Not every child will want to use each game or piece of equipment, so allowing free choice will help in encouraging a positive outdoor environment where kids can decide what activities they want to do at different times.
Multi Activity Playground
One very effective and beneficial facility that a school or play organisation can have is a multi activity playground. This is an outdoor recreational area which offers a range of different activities and games all in one place to suit as many children as possible. These multi purpose areas can be designed to a range of specifications to suit the space you have available and the requirements of whoever will be using it. Features of a multi use playground can include interactive equipment to be used for both physical and cognitive activities, as well as surface markings for different sports and games.
Equipment that can be installed for one of these facilities could be climbing frames, activity panels, sensory features, outdoor furniture, trim trails and a range of other installations. The play flooring designs can either be installed as wetpour graphics on a rubber surface, or thermoplastic markings onto a macadam area. These can come in many different colours with educational designs such as number grids, maps, roadways and phonics word games.
Fun and Engaging Activities
Having a well designed multi-use activity area is a great way of promoting fun outdoor play as children can be engaged in different activities either individually or in groups. This helps to develop communication and teamwork as well as physical skills like balance and agility, and mental skills like counting and spelling. Thermoplastic marking designs can also help kids with learning practical skills to use in everyday life, for example, colourful roadway markings can be used in activities to teach road safety outside of school. The number of different features and designs to choose from are countless as we will even create bespoke graphics with your school or nursery's logo or colour themes to make you proud of your unique facility.
This video here shows a roadway design being installed in a nursery playground with a number of other coloured designs which the kids can enjoy.
Contact Our Team
If you would like more information about strategies for encouraging a positive outdoor play environment at your organisation, or you'd like advice on designing a multi activity playground, please get in touch with us. Our friendly staff have a wealth of experience in working with various schools, clubs and nurseries in the UK to deliver high quality products and services. We would be glad to help you with creating the perfect bespoke play area design with the right features for your pupils. Just fill in our quick contact form and we'll get back to you with some further details to help with your enquiry.
Get expert advice,
today call us on
Get a FREE quote from our award winning team